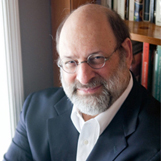 Stuart Diamond
Acclaimed Negotiation Expert, Author Getting More: How To Negotiate to Achieve Your Goals In The Real World
Traveling From
Pennsylvania
X
Program Descriptions
How to Get What You Want Everyday: A New Way to Negotiate Anything

Want a better job? A raise? A date? Billion dollar deal? Higher marks? Better car for less? Discount? Better relationships? More control over everything? Find out the secrets from Stuart Diamond, Professor at The Wharton Business School, former Pulitzer Prize winning journalist at The New York Times and author of the international best seller, Getting More: How to Succeed in Work and Life. In one hour, Prof. Diamond's talk will change your life. Google has chosen his model to train the entire company worldwide, and Special Operations, the elite of the U.S. military, has chosen the model to promote stability in Afghanistan. Even retirees get hundreds of dollars in discounts the first day after being exposed to his tools. Parents get their four-year-olds to willingly brush their teeth and go to bed. The process solved the 2008 Writers Guild Strike in Hollywood and has saved billion dollar deals on the verge of collapse. The Wall Street Journal's job site says it's the #1 book to read for your career.

Negotiation and the War on Terrorism

After the atomic bomb was dropped on Hiroshima, Albert Einstein said: "There is no secret, and there is no defense." He was referring to weapons of mass destruction. Today, with countries such as Iran and North Korea increasing their nuclear capabilities continually every day, the stakes are higher than ever.
Yet, according to leading negotiator Stuart Diamond, major political leaders continue to make mistakes and miss opportunities when dealing with foreign leaders. Whether due to lack of skill, lack of will, or both, the impact of their actions is moving the world closer to conflict, rather than away from it.
Stuart Diamond has taught and advised on negotiation and cultural diversity to corporate and government leaders in more than 40 countries, including in Eastern Europe, former Soviet Republics, China, Latin America, the Middle East, Canada, South Africa and the United States. He holds an M.B.A. with honors from Wharton Business School, ranked #1 globally by The Financial Times where he is currently a professor from practice. For more than 90% of the semesters over the past 15 years his negotiation course has been the most popular in the school based on the course auction, and he has won multiple teaching awards. He has taught negotiation at Harvard Law School, from which he holds a law degree and is a former Associate Director of the Harvard Negotiation Project. He has directed a negotiation consulting firm in Cambridge, MA.

Mr. Diamond is president of Global Strategy Group, which advises companies and governments on negotiating foreign investment and devising strategies, structures and marketing to compete effectively on an international scale: essentially the skills of planning and persuasion. He advises senior corporate and government officials on building internal coalitions and harmony to be more effective and competitive in an environment of constant change. He has analyzed competitive and persuasive strategies for organizations as different as Merck, Citibank, General Electric, BASF, Prudential, the Government of Colombia, a $16 billion petrochemical company in China and scientists in Ukraine. He advises U.S. and foreign companies on developing more effective communications and media relations, strategic focus, problem-solving, creative options, and persuading vendors and customers. He is an expert in cross-cultural negotiation and has advised on the subject to executives of some of the world's leading companies. He has consulted extensively for the United Nations.