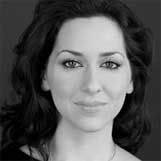 Taryn Davis
Top 2011 CNN Hero, Founder of the American Widow Project
X
Program Descriptions
Turning Tragedy into Triumph
We all will have barriers and bumps in the road of life. It's how we react, who we meet, and what we remember that is most important in leading us to our true calling and a place we could have never dreamed.
Taryn was living the "normal" life; She had married her soul mate, was about to graduate college, and had her future with him to look forward to. That was until May 21, 2007. Her husband had been killed by multiple roadside bombs just an hour and a half after they last spoke. Feeling lost and alone in the new world she'd been thrown into, she began traveling around the country to hear other women's stories of love, tragedy… and overall survival. In hearing their accounts, she hoped to learn more about the title that been had given to her… that of a military widow.
What began as her own personal journey, has expanded into a non-profit organization, a documentary film, and a growing website. She has grasped on and embraced her new life with all the enthusiasm and passion she had when Michael was still alive. Inspired solely off the willpower and strength of the women "in her shoes" she has found that true love is eternal, that the lessons and things her husband said and did still run through her veins, and mostly….she is not alone.
Taryn has received recognition from the Following:
-Top 10 CNN Hero of 2011
-One of Newsweek Magazine's "150 Women Who Shake the World"
-Diller-Von Furstenburg Foundation's "People's Voice Award" Winner
-L'Oreal's 2010 National Woman of Worth
-VH1's Do Something Award Recipient
-One of Glamour Magazine's 21 Amazing Young Women of 2011
-"Texan of the Year" Finalist
-Central Texas NASW Public Citizen of the Year
-Austin Woman Magazine's "10 Women to Watch"