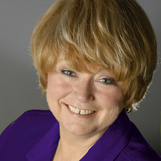 Teena Cahill, PsyD
Wisdom and Beyond
Traveling From
New Jersey
X
Program Descriptions
Nurturing the Nurturers: Changing the Model —Moving from Caregiver to Care Partner
Dr. Cahill combines her personal experience with the science of wellness to teach care givers, as well as care recipients to recognize personal strengths, focus on solutions, and to reframe their roles as "care partners." Traditional care giving roles address only two individuals: the caregiver and care recipient. However, by becoming care partners, both people assume some care giving responsibilities based on their respective abilities. Likewise, with care partnering, both team members are encouraged to reach out to others to give and receive support. Dr. Cahill believes this healthy approach to life and caring for others decreases isolation, increases self-esteem and sets up care partners for better health. Her motto is, "The wider our webs of connectedness, the higher we bounce."

Turning Adversity Into Advantage: Managing a Changing Environment
Drawing from positive and cognitive behavioral psychology, Dr. Cahill illustrates the power of optimism, mindfulness and solution-focused based thinking to manage adversity. Solutions based thinking is hopeful and can help put our problems in perspective. Audiences enjoy and appreciate learning evidence-based ideas related to psychology, leadership and healthy living. Dr. Cahill covers topics such as managing change and building on strengths; creating webs of connectedness to enhance resilience; and understanding the role of mindfulness, choice, and internal focus to turn around a difficult and changing environment. Other topics include; improving performance, time management, team building, the relationship between productivity and attitude. Her ideas stem from research and are enhanced by her own wide-life and diverse experience.

Women Taking The Lead: Leadership Comes from Your Toes!
Information has burst forth in the last four decades teaching women how to be successful. And now that many of us have achieved success, research shows we're less happy! Why is this? Women often follow the male model of leadership to climb the pyramid of success. However, this approach will never be enough for women! We live wide and take on many leadership roles. Women need to THRIVE! and be successful, as well as to flourish, prosper, contribute and live a healthy life. As part of this program, women learn to refine leadership skills to fit their lives, rather than apply outdated models designed for a narrower lifestyle. Women learn the importance of being proactive and strategic rather than reactive and defenseless. Dr. Cahill shares strategies to effectively leverage skills for success at work, at home and in the world. Today's critical skill set for leadership is innate to women, including knowing how to develop others' potential. Historically, women have practiced this critical skill. Go figure! It was never that women were not leaders; it was that we had to fight our way into the power structure to prove our leadership. Now that we are here, let's broaden the definition of leadership to reflect our extended lives, break down the hierarchical pyramid, and show the world that leadership comes from our toes and is just as important at home as in the workplace.

Everyday Leadership: Effective Leadership that Lasts!
Leadership, says Dr. Cahill, results from using positive communication and strategies to help move beyond personal success alone. Real leaders understand that developing the potential of others, is the ultimate measure of success. She stresses the importance of inter-connectivity along with a healthy dose of "emotional intelligence" for leaders in all aspects of life. Furthermore, she cites the importance of identifying strengths, matching them with specific tasks, and learning to develop leadership and management strategies based on what is right about you, others, and situations, rather than what is wrong. Dr. Cahill uses stories about successful and effective leaders from the global community and all walks of life as examples of true leadership.

Riding the Wave: Changing the Model for a Changing World
Studies on the demographics of aging frequently refer to the oncoming "Silver Tsunami." Dr. Cahill's response: "Bring it on!" She recognizes the Baby Boomer generation has power, knowledge, experience, creativity, wisdom and purpose. Her goal is to share findings from the latest research on healthy living and wellness, ways to increase brain function, the value of laughter and joy, the importance of engagement and contribution, and the need for new skills and strategies, as well as show you how to THRIVE. "It all starts with how we think about aging," says Dr. Cahill. She addresses how aging has moved from the idea of "loss" to the idea of "growth" and how positive thinking affects brain function, mood, feelings of competence and joy. Dr. Cahill gives Boomers positive strategies for thriving that they can teach to those who haven't reached this dynamic stage of life; likewise, she offers guidance for recognizing new opportunities, finding and using strengths, and attaining a life of contribution and purpose which is key to healthy aging.

Happiness & Health in the Workplace: How Fun at Work Can Be a Win-Win
This positive, content-rich program teaches ideas for managing stress without so much distress. Audiences learn that stress is part of life, but that strategies exist which can help in the management of everyday stress. Teena Cahill, Psy.D., an expert in human behavior, provides the latest information on self- care and wellness, bursts the "balanced- life" myth and shares how to replace it with skills and ideas that enhance resilience. Dr. Cahill also defines the elements of a happy workplace, how to get there, and the relationship between attitude and productivity. She shares information on team building, time management, communication, managing others, and how to design a workplace which can be more efficient, fun and productive. Get ready to laugh as you learn. Happiness and good health in the workplace start with a positive attitude and, in this case, a good time!
Dr. Teena Cahill, Director of Wisdom and Beyond LLC, is a former adjunct professor for graduate and undergraduate studies in the Behavioral Sciences and is an internationally respected authority on resilient and positively empowered living and leading… at any age or any stage…at work and at home. She is a contributing member of the LLuminari Expert Network and her comments on resilience and well-being at work and at home, can be found at BeWell.Com-Virtual Social Network, founded by Dr. Nancy Snyderman and Dr. Susan Love.

Teena is a very funny woman who entertains audiences worldwide by combining her "Textbook Knowledge," which includes a Doctorate in Psychology, a Masters in Counseling and a Bachelor in Education, with her entertainment skills, transformational energy, and stories from "Real Life Living." She leaves her audiences laughing, inspired, motivated, and armed with ideas for managing stress without distress, enhancing innate resilience, and building "Positive Empowered Leadership' on a platform of self care.

Teena believes we all need to see ourselves as leaders, and C.E.O's. of our own lives. She knows that if we WANT things to change…we need to know HOW to change them! Teena's presentations show how great leadership, built on a platform of self care and wellness, can lead to transformational CHANGE … at work, at home and in the world. This experienced and highly credentialed boomer, a member of the "Sandwiched Generation," explains that while we cannot control everything that happens in the world… we CAN make a CHOICE as to how we are going to respond! Teena shows that we do not have to be identified by all of the events that happen in our lives…but rather by our POSITIVE response to these events. She teaches how we have the power to reframe how we look at things, see our strengths, and build on what is right…not what is wrong! Her message is relevant from the board room to the living room… and resonates with audiences of any age or position.

Teena's wisdom includes great ideas for enhancing health and wellness, leadership, resilience, happiness, relationships, communication, authenticity, and for managing change in tough times. She custom designs each presentation…. whether to businesses, educators, women's programs, health care or wellness events, aging, personal or professional caregiver programs, those in a world experiencing tough economic times, or those who have been tricked into believing "The Myth of Balance!" Forget balance!" says Teena. Balance only exists in the moment…. skills for resilience and leadership can last a lifetime!"

Her authentic, funny and richly educational presentations combine research from Cognitive Behavioral and Positive Psychology, with stories from her life as a successful businesswoman, mental health professional, mother, step mother, wife, caregiver to her husband Brooks (a former Marine Corps fighter pilot and international airline captain, who is now disabled,) and grandmother to almost a dozen joyful grandkids, Teena's transformational energy makes her the highlight of any event.
Books

The Cahill Factor