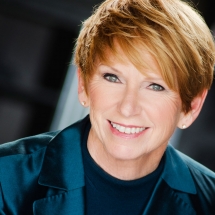 Terri Langhans
The Blah Blah Blah Lady
Traveling From
California
X
Program Descriptions
Maverick Marketing: How to Stand Out From the Herd, Get Better Results & Wrangle More Business Your Way
The 7 Marketing Mistakes Every Business Makes (and How to Fix Them)
More than a Paycheck, Better than Burnout: Real Life Ways to Make Every Work Day More Rewarding
Blah Blah Blah: How to Create Effective Marketing Messages that are Anything But Boring!
Get to the Point (and Get People to See Things Your Way)!
Terri Langhans is an entertaining speaker, gifted author and effective marketing maven. Her experience includes stints on both sides of the proverbial desk—she's been the client, consultant and CEO. Terri started a national ad agency and marketing firm from scratch and, as Chief Executive Officer, grew it until she sold it to a publicly held company in the mid-1990's. During her 20-plus-year career, she has worked in or with many industries and sectors, including sales, retail, services, education, healthcare, banking, software, manufacturing, non-profits, small business, big business and government.

Langhans named her current company Blah Blah Blah and gave herself the title of COE (no, that's not a typo—she's the Chief of Everything at Blah Blah Blah). This smart, fun-loving and articulate businesswoman is all about standing out, and helping others do the same. Terri addresses business audiences that want to get better results. Better results from their sales, marketing, customer service and presentations. Better results by making a difference every day and putting some enthusiasm and joy back into work.

Terri is also the author of The 7 Marketing Mistakes Every Business Makes & How to Fix Them, in which she skips the MBA theory and rhetoric to offer real life examples of what to do and not do to grow a business, sell more products or services, and create a competitive edge.

Known for her creativity ideas, practical information and tangible tools, Terri focuses on bottom-line results. She shares her messages in an anything-but-blah style, and makes a difference in morale, teamwork, marketing, advertising, communication and sales.