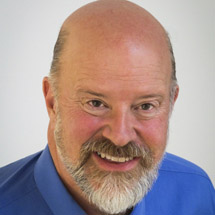 Terry Jones
Founder of Travelocity.com, founding Chairman of Kayak.com and current Chairman for Wayblazer, a company designed around innovation and travel
X
Program Descriptions
DISRUPTION OFF
Leaders are worried. Businesses are being disrupted at an ever increasing pace and technological advances are converging to create unprecedented dislocation. Identify what these are and how you can turn them to your advantage. Terry reviews the to 10 technical forces of disruption and more importantly shows the new business models that result.

Utilizing technical forces of disruption, Terry shows our current business models that are created from disruption and how startups are shedding old concepts to create simple models that "own the edge". The Edge - where the customer is - where we HAVE to be. (IE AirBNB, Uber, Nest)

As Terry says, "My innovation is YOUR disruption. It is only disruption because YOU didn't do it!" Drawing from his experiences with several start ups and as the founder of Travelocity.com, founding Chairman of Kayak.com and Chairman of Wayblazer, Jones helps audiences turn disruption into innovation.

This fast paced presentation can help you avoid disruption and become the innovator! Terry can also address the implications of these technologies on the work force and the future of work. Additionally, they can also be combined with his ON Innovation speech and Disruption topic.

The Business of Innovation
The business of innovation explores the fundamentals of innovation...how to generate great ideas, how to 'fail fast', how to kill projects without killing people. How to experiment and 'do more with less'.

Building Digital Relationships
Terry can educate your audience in all phases of the digital conversation from search to social media, using real world examples drawn from his long experience in the online world.

Disruption Requires Innovation
We are living in a period of rapid "creative destruction" of business models. The dawn of the internet era saw pompous protestations about the coming destruction of entire industries. Industries like photography, music, news, mapping, advertising, communications and travel have all moved from analog to digital and in the process their business models were wrenchingly revolutionized. Terry talks about the three phases of disruption:

Phase 1, the early internet changed the business models for many industries and created companies like Travelocity and products like Google Maps and iTunes.

Phase 2, the "two way" internet and the rise of user generated content drastically altered the business model for hotels (Airbnb), limos (Uber), directories (Yelp, Google) and continues to disrupt more industries.

Phase 3, cognitive computing and AI will be used to make sense of all the unstructured information now being created and for the first time internet will begin to give structured advice.

DEMYSTIFYING AI
Terry Jones, whose name is synonymous with ecommerce and travel has started a new business based on artificial intelligence. Having spent the last three years investigating and implementing AI based solutions he offers his unique perspectives on AI and why it is so important to 21st century businesses.

Terry will show your audience 'why now'. AI has been being constructed since the 1950s so is today another AI bubble or it today the time that all work will be changed by the power of artificial intelligence.

Terry's talk explores:
What are the foundations that insure that this is the time for success with AI What are the components of AI What are the myths surrounding AI...things that it cannot do
Why the impact of AI today will be as big as the browser was yesterday
How does big data play with AI
Why AI is the new UI
How AI will turn the internet into the most interesting man in the world Why search gives you clues and AI gives you answers with con7idence Do you need a bot?
Is AI only for billion dollar companies? (NO)
Who will win the AI wars...The Megas (Facebook, Amazon,Microsoft IBM google) startups or corporations?

Perhaps most importantly, Terry will explain the coming 'battle for the edge". How the most innovative companies are battling to make it easier and easier for customers to shop and buy anytime using AI. He will take audiences through examples like Google's Predective Suggestions, Amazon's Alexa, Microsoft's Cortana and IBM's Watson, and how each is striving to be the most powerful AI platform.

The battle for the edge will reshape how business and consumers shop and buy and will topple businesses unprepared for its implications. Using real world examples, Terry shows audiences how AI is already in use and inspires them to create a place for it in their future.
Why Book Terry Jones?


Terry helps companies use the tools and techniques he's developed to keep up with this rapidly changing world.


His programs on innovation, leadership and customer relationships are always thought provoking, entertaining and customized.


Attendees walk away with inspired ideas and concrete action items to implement in their companies.
Best known for founding Travelocity.com and serving as founding Chairman of Kayak.com, Terry Jones has become a powerful voice in the world of entrepreneurship through his numerous speaking engagements and the publication of his book, ON Innovation. His career path has established him as a thought leader on innovation in our increasingly digital world.

A graduate of Denison University in Granville, Ohio, Jones, began his career as a travel agent, spent 24 years at American Airlines in marketing and information technology, capping his career as Chief Information Officer of its SABRE division. While at SABRE he led a team of six working on a project that became Travelocity.com. Jones served as CEO of Travelocity for seven years transforming it to a public company with three billion dollars in travel sales.

He left Travelocity when the company was taken private and became part of the founding team at Kayak.com, a company that yet again revolutionized how travel was purchased. He served as Chairman of the company from its founding until it was sold to Priceline for $1.8 billion dollars in 2013.

Today he is the Chairman of WayBlazer and managing principal of ON Inc, a consultancy he founded to help companies in their transition to the digital economy.

He serves on the boards of Boingo, Smart Destinations and Camping and Education Foundation. He has previously served on the boards of Entrust, Overture, La Quinta Hotels, Luxury Link and EarthLink.

He is a venture capitalist with General Catalyst and Sierra Angels.
Books

ON Innovation