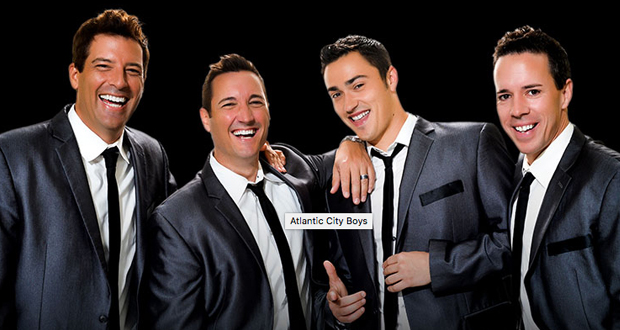 The Atlantic City Boys
Four funny, dynamic singers bring the hits of Frankie Valli, the Beach Boys, Rat Pack and BeeGees to life!
X
Program Descriptions
An Evening with the Atlantic City Boys
The Atlantic City Boys are four dynamic lead singers who have wowed audiences at Las Vegas, Walt Disney World, Atlantic City, as well as cruise ships around the world. Their show is an exciting mix of world class vocals and interactive comedy -featuring the rock-n-roll harmonies of the Beach Boys, Drifters, the BeeGees, and of course, Frankie Valli and the Four Seasons. The boys have performed with many greats, from Jay Leno to Huey Lewis, Pattie Labelle and the Temptations!