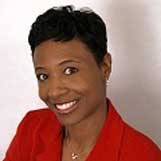 Theresa Robinson
Motivational Speaker, Management Consultant & Corporate Trainer
X
Program Descriptions
The Keynote Experience
Theresa's most recent signature talk, You Versus O-Syndrome, is a self-empowerment session designed to unleash the power within, while acknowledging the very real challenges of being overwhelmed and over-stressed. Newly committed to what's important and who's important, busy professionals will be inspired to relentlessly pursue their most meaningful personal and professional life. Primary topic areas include:


Work-Life Balance
Purpose
Wellness
Life Strategies for Women
Team Building
Change Management
Master Trainer TMR & Associates, LLC was founded by Theresa M. Robinson in 2006 and has served clients throughout the U.S., the U.K., Thailand, Singapore, Canada, France, Belgium, Czech Republic, Switzerland, Hungary, the Netherlands, Argentina, Chile, the Dominican Republic, Malaysia, Angola, Germany, Sweden, Australia and China.

A big part of what I do is to disrupt people so that they are motivated to make changes in their lives. I am a speaker, trainer, facilitator, educator, and author with broad experience in traditional and e-learning platforms, test development and design, executive coaching, performance coaching, and train-the-trainer. With a passion for motivating individuals to unleash the power within to improve both their personal and professional lives, I concentrate on the areas that impact busy working professionals the most: pressures, priorities, and purpose. My work involves planting seeds of positive change into the lives of others, facilitating their transformation.

My husband and I met at Cornell University at a new grad student reception. I may have had the coaching "bug" back then, because the first words I uttered to him were in the form of a probing question. We've been together ever since and have two amazing adult children. Our Maltipoo Ripley was our latest addition to the family several years ago until he passed away from cancer. We haven't yet been ready to welcome another fur baby into our home and miss Ripley terribly. These days on the other side of 50, I'm into yoga, devouring books, journaling, adult coloring, hiking, biking, pseudo-gourmet cooking with the help of my Hello Fresh deliveries, and seeing the world.
Books

O-Syndrome