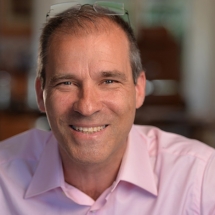 Thomas D. Zweifel
The Rabbi & The CEO
X
Program Descriptions
21st Century Leadership
Although still dominating our thinking and actions, traditional leadership approaches no longer work in today's complex global markets. In an age of democratization, flattening hierarchies and virtual teams, leaders emerge in all walks of life and require a transformation of management: the mindset of command-and-control is simply too cumbersome and bureaucratic. But management practice has mostly failed to catch up, let alone to capitalize on the new landscape. Our behaviors are still dictated by old myths – and the costs and lost opportunities are enormous.

The Rabbi & the CEO: The 10 Commandments for 21st-Century Leaders
Leadership is in crisis—from business to government, from religious institutions to the UN, leaders have lost their compass. And in the rough seas of a borderless economy, the Internet, and outsourcing, a seismic shift has changed the game: Virtually anyone can lead now. But how do you breed principled leaders? Is leadership a matter of DNA, culture, or coaching? The answer comes from an improbable source: the 3,000-year-old tradition of Judaism. Torah, Talmud, and Kabbalah hold life-and-death leadership challenges, including stories of insurmountable odds, ethical dilemmas, lust and betrayal, and offer astonishingly practical lessons for 21st-century managers. In a unique synergy, Dr. Zweifel has teamed up with Rabbi Aaron L. Raskin, dynamic Jewish leader and author of Letters of Light, to blend the timeless wisdom of the Ten Commandments with a cutting-edge methodology based on twenty-five years of coaching leaders—a mix that provides innovative tools and techniques for lasting success. This multi-disciplinary, entertaining and action-packed workshop builds on Dr. Zweifel and Rabbi Raskin's acclaimed new book The Rabbi and the CEO: The Ten Commandments for 21st Century Leaders (SelectBooks 2008) and offers leaders a kind of power all too often missing in boardrooms. Standing in the rich, over 3,000-year-old tradition of Jewish thought, it makes the timeless wisdom of the ages and sages directly relevant to today's business leaders.

Strategy-In-Action: A Dynamic 7-Step Process for Breakthrough Design and Results
Most organizations have a strategy. Many strategies fail. Why? Because of a divorce between the strategy designers who build the strategy behind closed doors, and the implementers who never truly own the strategy. What is missing is an approach that bridges the gulf between strategy formulation and execution. Strategy-In-Action is a systematic, evolutionary and dynamic seven-step process that aligns people on a strategic intent, gets immediate results through targeted catalytic projects, and feeds the learnings back into the strategy to galvanize further strategic action. Strategy-In-Action has worked in various organizational settings in the private, nonprofit and public sectors—from Haiti to Hamburg.

Culture Clash: Managing the Global High-Performance Team
Globalization cannot be stopped; we must adapt and learn how to be global citizens. But few leaders are prepared for working across borders, and the costs of cultural blindspots in mergers, outsourcing and virtual teams can be immense – from lawsuits to lost opportunities. Through entertaining and insightful case studies and interactive processes, Dr. Zweifel challenges participants' assumptions about their own and their colleagues' cultures. He introduces you to key intercultural competencies and tools it takes to manage across cultures anywhere in the world, for example how to orchestrate effective global meetings or videoconferences; how to decode any culture with the Global Integrator™; and how to navigate the rough seas of global markets with the Global Leadership Pyramid™.

Communicate or Die: Getting Results Through Speaking and Listening
Often leaders have a great vision, but cannot communicate it effectively, inspire their people, or turn their vision into results. Just as often, an organization's staff has insight and information that never makes its way to the top. The difference between a good company and a great one may lie in their ability to communicate. Through fascinating stories and interactive processes, Dr. Zweifel tells hilarious and deadly serious stories of failed communication and provides tools and techniques for how to cut out wasteful communication and how to listen effectively—perhaps the smartest investment in productivity. Avoid the Four Deadly Sins of Speaking, and climb the Matterhorn of Masterful Listening™.
Thomas D. Zweifel is a Partner & Managing Director at Manres AG, leaders in transformation. The author, leadership professor, and former CEO of Swiss Consulting Group says that soft skills (co-leadership, communication, cross-cultural savvy) are the key to hard results. Dr. Zweifel's stories and tools give people access to being global leaders in the 21st century. He inspires audiences with a unique blend of cutting-edge leadership theory, international affairs, management tools, executive coaching, and timeless philosophy—an interdisciplinary approach sorely missing in this era of specialists who don't connect the dots.

For 27+ years, Dr. Zweifel has developed leadership tools and methodologies for Fortune 500 companies and SME's, governments and international organizations, nonprofits and the military. His clients include American Express, Astrium, Aventis, Banana Republic, Citigroup, ConocoPhillips, Credit Suisse, Danone, DHL, Faurecia, FC Saarbrücken, Goldman Sachs, GE, Google, Hewlett Packard, Johnson & Johnson, Medtronic, Novartis, Procter & Gamble, Rhodia, Roche/Genentech, UBS, Unilever, the UN Development Programme, the U.S. Air Force Academy, the U.S. Military Academy at West Point, and the U.S. State Department.

Dr. Zweifel shows leaders how to:
Maximize ownership of strategy and minimize pushback to change;
Be great communicators who get results through effective speaking and listening;
Be global leaders who manage skillfully across cultures and avoid costly intercultural clashes:
Unleash people power for performance;
Turn breakdowns into breakthroughs.

27+ Years of Leadership Experience
Born in Paris, Dr. Zweifel was educated in Switzerland, Germany and the United States, and is fluent in English, German, French, and Italian. He holds a master's degree in International Affairs from Columbia University and a Ph.D. in International Political Economy from New York University.

In 1986 Dr. Zweifel was thrust into leadership as global campaign manager for an international organization on the roster of the United Nations. In charge of campaign results in 27 countries but lacking legal authority to impose decisions or hire/fire people, he was forced to become a master at remote coaching and cross-cultural leadership.

In 1997 Dr. Zweifel co-founded Swiss Consulting Group, a global performance management company based in New York City that was recognized as a "Fast Company" by Fast Company magazine. Since then, Dr. Zweifel has coached and trained business leaders and public servants to create and achieve their vision, and has built Swiss Consulting Group into a multinational virtual boutique company with consultants in 12 countries and clients around the globe.

Dr. Zweifel is a member of the International Coach Federation and the Association of Professional Communication Consultants. In 1996 he realized his dream of breaking three hours in the New York City Marathon, and in 1997 was recognized as the "fastest CEO in the New York City Marathon" by the Wall Street Journal.

Media and Publications
Dr. Zweifel appears frequently in the media (CNN, ABC, Bloomberg TV and Radio, NY1, Fast Company, Financial Times, and The Week, among many others). His leadership books Communicate or Die and Culture Clash (SelectBooks 2003; also available in Chinese, French, German and Indonesian) have become standard references for communicating effectively and managing across borders.

Teaching
Convinced that leadership is an art, but also a science that can be learned, Prof. Zweifel has taught at universities and business schools around the world: Columbia University (New York), New York University (New York), Fuqua School of Business at Duke University (North Carolina), St. Gallen University (Switzerland), Haute Ecole de Gestion (Fribourg/Switzerland), European Center for Pharmaceutical Medicine / University of Basel (Switzerland), Sydney University (Australia), and Jones International University (an online business school).

Leadership and Democracy
Dr. Zweifel believes that leadership and democracy need each other: "Leadership without democracy is dictatorship, and democracy without leadership is anarchy." He coached UN officials in 25 countries to design and carry out leadership projects in democratic governance, with measurable goals ranging from police reform in Bangladesh to empowering women in Saudi Arabia. He frequently writes and speaks on international politics and published two acclaimed books on the topic: Democratic Deficit? (Rowman & Littlefield 2002) and International Organizations & Democracy (Lynne Rienner Publishers 2005).

Dr. Zweifel's keynotes have led him to audiences in Australia, Canada, France, Germany, India, Israel, Japan, Kazakhstan, the Netherlands, Russia, Sweden, Switzerland, and the United States.
Books