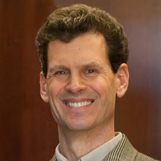 Tim Richardson
Rich Sales, Rich Service, Rich Relationships
X
Program Descriptions
Transformation Thinking: How to Tap into the Great Wealth of Brain Power
Challenging times and an ever changing world require new and innovative approaches to be successful. Organizations can no longer afford to do things the same way they have always done them. To be competitive requires a new and evolving skill set – a skill set most of us weren't taught - Thinking. Based on researched principles from his Putnam published book Transformation Thinking, Tim will teach your organization how to think innovatively and creatively. He will give you tips and techniques to increase your personal brain power while showing you how to encourage new thinking in times of rapid change.

Living Rich: Giving, Working, and Leading for a Better Tomorrow
When someone talks of being "Rich," it makes most people think of money. But "RICHNESS" has as much to do with what is inside you as it does with what you have in your wallet, purse, savings account, or IRA. This presentation is about learning how to obtain Real RICHNESS – a life of giving, influencing, helping, and serving. In this inspirational and thought-provoking session, Tim will show you how to live RICH for the rest of your life as he shares inspiring stories of people making a difference all over the world. He will help you re-discover passion for your work while touching your heart and soul with inspirational stories and illustrations.

Back to the BASICS: How to Deliver Astonishingly Superior Customer Service
Great customer service isn't a mystery. It's consistently doing some basic things all the time. Using an acrostic for the word BASICS, Tim leads the audience through simple to understand and simple to use concepts like Better teamwork, Attitude, extra-mile Service, Innovation, Communication, and Social Media. This high energy session is designed to help front line staff deliver great service when dealing with the public. Tim developed and delivered this program while working with a luxury resort (The Ponte Vedra Inn and Club) and was instrumental in helping the resort obtain AAA's coveted Five Diamond. This program uses real-world examples and proven strategies to teach principles of service delivery while stressing the importance of exceeding customer expectations.

How to Create a Culture of Astonishingly Superior Customer Service
After spending one year working with a luxury Five Diamond resort property and researching many leading service organizations, Tim learned that many of the "secrets" for delivering 5 Star Customer Service are not secrets at all. It's the implementation that is the mystery. Tim will help leaders unravel that mystery in this innovative, high energy presentation. He will also share the program he designed and developed for the resort property which helped them achieve international recognition. This program will provide tailored content and will highlight a formula for delivering exceptional service. Strategies will also be shared on how to hire and keep great staff!
In 1983, Tim Richardson read a book that changed his life. After reading it, he took a pen and paper and wrote his goals. The #1 item on the list was to become a millionaire by the age of 35. He's just a "few" years past 35 and… well... he's not a millionaire yet, but he's Rich!

Tim believes becoming Rich has almost nothing to do with money and everything to do with personal and professional Richness. Tim has spent the greater part of his life thinking about and researching what he calls "Real Richness." He works with sales and service professionals to show them how to live, create and think "IM RICH!"

In Tim's highly researched programs, he challenges traditional thinking on success and richness. He is committed to helping others define, refine, or find their own Richness and uses an online goal tracking program to help his clients "Crank it up!".

Tim, a native Floridian, now lives a Rich life in East Tennessee with his wife Adele and four children. He is a soccer coach, cub master, and founder and president of a Melanoma Foundation started in memory of his best friend. He LOVES his work and also enjoys riding his mountain bike, water skiing, and exploring the hills and mountains of the Great Smokey Mountains with his family.

Tim is author of Jump Starts: Wit and Wisdom to Super Charge Your Day, co-author of Transformation Thinking: Tools and Techniques That Open the Door to Powerful New Thinking and contributing author of Meditations for the Road Warrior and Grand-Stories: 101 Bridges of Love Joining Grandparents and Grandkids. He also has published articles and been interviewed in numerous magazines, journals and business publications. Tim's newest project is identifying a list of the REAL 100 Richest people in the U.S.