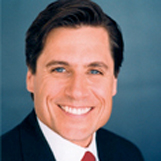 Timothy P. O'Brien
Self Branding Expert
Traveling From
California
X
Program Descriptions
The Explosive Power of Personal Branding
The Mount Everest Principle: Networking at 30,000 ft
The secret to being influential: Maintaining dynamic contact with strategic centers of influence
How Do You Stack Up Against History's Best Personal Brands?
Tim O'Brien is a personal branding expert who knows what it takes to drive powerful and successful individuals to the next level in their careers.

As president of Motivational Management, Inc. (MMI), Tim created Rainmaker U., a coaching program that teaches top-level executives, professionals and business owners how to create compelling personal brands and market themselves better than their competition. Through Rainmaker U., Tim has turned hundreds of good performers into great performers.

Many of Tim's students, high-income earners with average yearly salaries of more than $300,000, are recognized leaders in their business industries and communities. The Orange County Business Journal recently named one student "Entrepreneur of the Year." Another was recognized as one of California's "Top 40 Rainmakers" by the Daily Law Journal. Professionals of this caliber seek Tim's help because he is people smart, brutally honest and successful at motivating others to think big and take risks.

Tim and his MMI team are also hired by many Fortune 500 companies and professional firms to deliver customized, in-house workshops to their executive teams on the topics of strategic and succession planning and development of organizational bench strength.

A successful entrepreneur, attorney and author, Tim is in high demand as a keynote speaker. Companies such as Bank of America, Citibank and UBS Financial Services seek Tim's help to supercharge their business at annual meetings, conventions and trade shows all over the United States.

Prior to beginning his career as a personal branding specialist and public speaker, Tim operated a successful civil litigation law practice for over ten years. With a strong desire to help others and share his techniques for professional growth, Tim honed his speaking skills, delivering motivational speeches to prisoners inside the California Youth Authority as part of his not-for-profit program, Living at the Peak.

Just a few of Tim's many other personal and professional accomplishments include the following: producing an independent feature film, being elected to Mendham Township City Council at the age of 26 and authoring the book Leading Like a Champion: Leadership Lessons Learned Growing Up in a Big Irish Catholic Family.