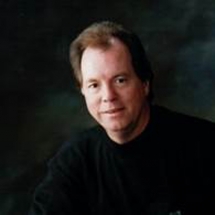 Tom Hinton
America's Expert on Business Excellence
Traveling From
California
X
Program Descriptions
Reputation Leadership: How to Rank First in the Hearts, Minds, and Wallets of Your Customers
In this powerful and energetic keynote presentation, business author and speaker Tom Hinton delivers an upbeat, hands-on message to help your key people understand the five tenets of Reputation Leadership and how to put them to work immediately. Tom Hinton will share how Reputation LeadershipSM is linked to the Five Ps: Purpose, Principles, People, Process, and Performance. Today's customers are sophisticated, educated, and connected globally through the internet and social networking sites. As a result, companies and organizations cannot rely on old marketing and sales methods to retain customers. They must rethink how they build positive customer relationships to ensure their products and services not only sell, but also, are regarded as best-in-class. As the architect of Reputation LeadershipSM, Tom Hinton will demonstrate how this dynamic, innovative business approach can help your organization boost its sales performance and results. On the platform, Tom provides just the right mix of content and humor to reach your attendees and get them excited! As the best-selling author of four books, Tom knows how to deliver a dynamic presentation that will wow your attendees!

Life Passion: How To Love Your Job and Celebrate Life!
During this upbeat and inter-active program, Tom Hinton will help you relive your reasons for selecting your career and reveal three proven strategies you can use to revive your enthusiasm for your job and organization. During Life Passion you'll revisit your reasons for choosing your profession and tackle some of the tough questions that are causing you to question your current role and life responsibilities. You'll also learn how to work smarter — not harder — so there's time for you! This is a big part of learning how to celebrate life! You'll learn how to build a culture of engagement with your internal and external clients. Life Passion also will help you learn how not to make commitments, avoid difficult situations and people that only compound your problems, and, when necessary, challenge or confront people who treat you unfairly or without respect. Finally, Life Passion will challenge you to revisit your dreams and goals as a way to help you rediscover your path to professional fulfillment, happiness in life, and personal satisfaction as a professional and a person.

The Art of Leadership Accoring to Leonardo Da Vinci: 7 Steps For Effective Leadership
In studying leadership, business author and speaker Tom Hinton discovered one of the world's most innovative and creative leaders was Leonardo da Vinci. The masterful artist, sculpture and designer, who dazzled the world with La Gioconda (Mona Lisa ) and thousands of inventions, has now become a symbol of how to lead and inspire people in the workplace by unleashing their creative genius and innovative spirit. The goal of this inter-active presentation is to introduce your attendees to the genius and wisdom of Leonardo da Vinci so they can apply his 7 steps to their work. Tom will challenge your attendees to think creatively using the paintings of the great master as a tool to develop innovative solutions to their current workplace problems and processes. This dynamic and upbeat program will also help attendees grow as leaders and see themselves as architects of organizational success using the maestro's toolbox which includes innovation, tapping into your senses, whole systems thinking, strategy and subtle change. As a result of this fast-paced, inter-active program, attendees will emerge as change agents armed with ideas and solutions that can use to transform their organization!

Leadership Lessons I Learned on the Links: Mastering The Course™ of Business and Life
This outstanding keynote program is based on Tom Hinton's third book by the same title. As a keynote presentation, this program is guaranteed to inspire, motivate and engage your attendees! Using the analogies and principles from the game of golf, Tom shares several powerful leadership lessons he's learned on the links that will help your attendees improve their performance on the job and, hopefully, on the links!

The Spirit of Service: How to Create Loyal Customers!
When Tom Hinton wrote his first book, The Spirit of Service, he was at the vanguard of growing international movement in 1990s that has transformed how businesses and public agencies view their relationship with customers. For over twenty years, Tom has entertained and enlightened audiences –from Fortune 100 companies to public sector agencies — on how to transform their organization from an "operations-driven" mindset to a customer-focused culture. This popular keynote program or workshop is ideal for front-line service champions, call center employees, and managers who are responsible for customer service, customer relationships, and building customer loyalty. Tom shares ten valuable attributes that every customer-focused organization should embrace including: Service Leadership; Listening; Quality; Courtesy; Education & Training; Innovation; Rewards & Recognition; Measuring Results & Keeping Score; Honoring Your Words & Promises; and, Empathy. Tom's presentation is packed with clean humor, positive examples of how to acquire and maintain customers, build loyal customers, and practical tips that are customer-designed to help your employees impact the bottom line through a memorable service performance!

The Power of Teams: Working Together for Profit, Pride, and Success
How do best-in-class companies distinguish themselves from their competitors? One proven way is through the power of teamwork. It's no secret that successful work teams out-perform, out-produce, and out-distance the competition. So, how do you create a winning team performance? During this workshop or keynote presentation, Tom Hinton will energize your attendees by sharing his Five P's of Team Building. You'll learn how world-class organizations have applied Tom Hinton's "Five Ps of Team Building" to improve product development, spark new ideas, innovate, and expand market share by working together to achieve better results. This spirited program is popular with employee groups and managers because it blends humor and team building exercises with proven relationship-building strategies to help solve tough operational problems and achieve breakthroughs in the workplace.

Creating a Culture of Excellence: Leading Your Organization How to Go from Good to Great to Awesome!
Moving any organization from "good to great" requires leadership, talented people, a strong strategic plan, and processes that can be measured and refined. But, to reach the highest level — going from Good to Great to Awesome! — requires loyal customers, raving fans and a dedicated workforce! Since 1988, Tom Hinton has helped hundreds of private and public sector organizations transform their performance from good to great to awesome through his Performance Excellence presentations. During this hands-on, inter-active workshop or keynote, Tom will share seven steps necessary for an organization to become world-class. As a result of this presentation, your attendees will have a clear roadmap they can follow to improve performance levels across the organization and transform their business into a world-class, respected leader.

10000 Days: How to Live a Life of Awe!
One of Tom Hinton's most popular presentations is based on his new book, 10000 Days. Tom delivers an inspiring and thought-provoking presentation that will lift the spirits of your attendees and challenge them to make a difference during their Legacy Years. This keynote is spiced with humor and memorable stories describing how some of history's greatest leaders transformed our world through their deeds and words. As we reach that point in our lives where "legacy" and "contribution" matter, Tom Hinton's uplifting and provocative keynote will invigorate your attendees to use their human gifts and talents to accomplish their goals, create a better world, and commit to making a difference during each of their remaining 10000 Days.

Going Green: How to Sustain the Environment and Make a Profit
How can your business re-position itself to Go Green and still be profitable? This question, which is at the heart of Business Sustainability, is one of the most pressing challenges facing business leaders today. In this informative and high-energy presentation Sustainability expert Tom Hinton shares his powerful Business Sustainability Model that includes five strategic areas: Environmental Leadership; Environmental Awareness; Environmental Compliance; Environmental Improvement; and, Corporate Social Responsibility. Tom will provide you with a clear understanding of Business Sustainability and describe specific ways your business can adapt and profit by "Going Green!" Tom will also share seven Green best practices being used by other businesses to establish themselves as models for environmental excellence and, at the same time, significantly reducing their costs and building goodwill with their customers. These are best practices your organization can put to use immediately!


Tom Hinton is one of America's most popular speakers in the areas of Customer Relations, Leadership, Team Building, and Achieving Business Excellence in the Workplace. Since 1986, he has addressed over 700 major corporate, association, and government audiences in the United States, Canada, Germany, Japan, Mexico, Ireland, Spain, France, England, and Scotland.

Tom is the author of The Spirit of Service and Leadership, Lessons I Learned on the Links: 72 Ways to Par the Course of Business and Life. He is the co-author of Customer-Focused Quality: What To Do on Monday Morning. His new book, 10,000 Days: Finding Purpose, Peace, and Satisfaction for the Rest of Your Life will be available in 2007. Tom has written over forty articles for publications such as the San Diego Business Journal, the Los Angeles Business Journal, Quality Digest, and California Excellence.

Also, Tom is a recognized expert in the field of performance excellence and frequently lectures on the Malcolm Baldrige Award for Performance Excellence criteria where he served as a member of their 2001 National Board of Examiners. Tom served on the Board of Directors of the California Council for Excellence, which administers that state's Malcolm Baldrige Award emulation. Tom is also a member of the Board of Directors of the American Consumer Council and the California Consumer Council, both of which are non-profit organizations dedicated to consumer awareness and education.