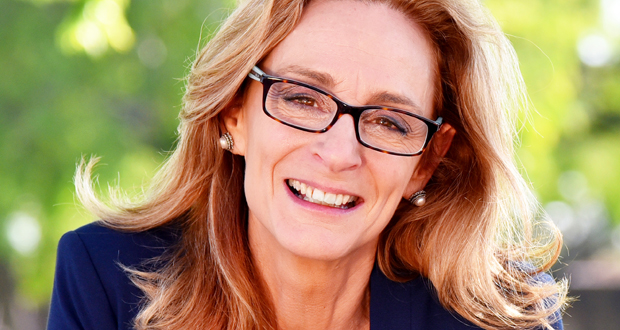 Toni Newman
Innovation as a Competitive Advantage
Traveling From
Quebec, Canada
X
Program Descriptions
Dare 2b Different
Attract, Keep and Engage More Customers More Often

Why you?

No really… why you?

Why should your perfect customers do business with you?

Every day our clients are looking for new and better reasons to do or continue to do business with us.

If we can't provide them with those reasons; if we aren't clear on how to create, demonstrate and deliver more value to more clients more often than our competition, those customers WILL go elsewhere.

In fact, for some of you, maybe they already have.

In this dynamic, thought provoking and content rich session Toni will challenge you to dare 2b different; to defy the status quo; to re-think and re-imagine every aspect of how you do what you do – all while providing you with the strategically innovative tools and techniques that have helped both Toni and her clients differentiate themselves from their competition and drive significant growth in their businesses.

Everyday Innovators
How great Leaders turn Inspiration into Innovation and Ideas into Results

Innovate 2 Differentiate!

If you are a business leader, chances are that you already buy into the importance of innovation as a differentiator in the today's fiercely competitive and infuriatingly commoditized marketplace.

But here's the challenge.

Although encouraging your team to 'share more ideas' sounds easy enough, it turns out that understanding how to create and sustain a culture that will actually spark more ideas from more people more often so that you can get more of the results that you want is more easily said than done.

All great innovative organizations have visionary leaders (that would be you) who are committed to driving innovation from the top down.

The Everyday Innovators™ keynote is designed to guide those leaders through the essential criteria for creating a culture that not only sparks innovation but that ensures sustainability in the long term.

Why? Why Not!
Because a missed idea is a missed opportunity to make a difference

Sound familiar?

Lower budgets…
Fewer resources…
Tighter timelines…
Higher expectations…

Everywhere you look, really wonderful people are being asked to do really important things with so much less than they had before.

The harsh reality is that the way things used to be done has left the building and it's not coming back anytime soon.

But faced with so much change, how do we continue to deliver value to those we serve? Is it possible to be different in ways that actually make a difference?

Toni's signature Why? Why Not! keynote has been delivered to thousands of participants all over the world who to this day still use Why Not! as the rallying cry for change and innovation within their own organizations. Fast-paced, entertaining, thought provoking and highly relevant to today's challenging workplace reality, this session is about thinking outside the box when you don't know what the box will look like tomorrow.
Why Book Toni Newman?


Toni's speaking focuses on how organizations can drive radical growth through innovation that is strategically designed to attract, keep and engage more customers.
She is a rare mix of high energy and high content with a finely tuned body of knowledge designed to help business and organizations achieve their objectives.
Five-time award winning business owner Toni Newman, is a highly sought after Innovation Catalyst and speaker with an uncanny ability to help her clients turn information into innovation and ideas into results. With years of business experience in fields as diverse as law, advertising, tourism, entertainment and event management, Toni brings a uniquely powerful mix of strategy, creativity and real world insight to the table.
In today's incredible challenging marketplace, where competitive advantage is determined by our ability to effectively differentiate ourselves from the competition, highly respected leaders from sectors as diverse as Finance, Retail, Telecommunications, Health Care, Insurance and many others count on Toni to provoke the kind of strategically innovative thinking that is essential to propel their organizations forward.
As a speaker fluent in both French and English, Toni travels all over North America working with leaders who are committed to change and ready for results. Her approach is quite simply a breath of fresh air. Entertaining and yet highly knowledgeable, authentic and truly engaging, Toni gets her message across to audiences with both style and substance.