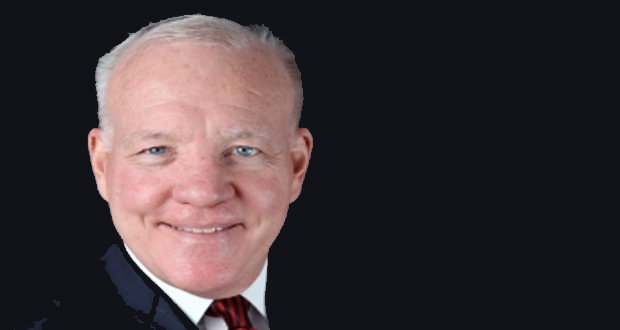 Vincent "Vinny" Boles
Former COO for Logistics Operations, Major General Ret.US Army
X
Program Descriptions
4-3-2-1 Leadership
In this keynote Vinny discusses and provides examples of 10 tools, techniques and practices that leaders and managers can begin using right now to improve their performance and their team's responsiveness.

Leading in a Crisis
This presentation is chock full of examples of how "regular folks" stepped up to meet the challenge and are still meeting it today. Your audience will leave with a "We can handle this" attitude.

Supply Chain Management
This presentation is full of anecdotes, stories of grace under pressure, and the pragmatic applications of leadership so essential in today's uncertain times. Your supply chain team will better understand the requirement and the techniques available to become a "team of teams."

Leadership in Times Like These
This strength emerges by ensuring that with all that changes, the underlying success to overcoming any challenges requires basing our response on shared values. Your organization will gain a new perspective that these challenges have come before and will come again, but that values based individuals and organizations always triumph in the end.

The Morality of Competence
In this presentation, General Vincent Boles develops the concept for teams and leaders that "Competence" is more than an ideal to aspire to or, a nice to have trait to posess. It is, in fact, a requirement that leaders have to instill in their team and ensure that the required level of competence, once attained, is retained in the organization.

What Makes the Difference
In this keynote presentation, General Vincent Boles distills his 35 years of leadership and supply chain expertise, experience gained under the toughest of circumstances; combat, into 10 key "must do" traits that enable teams to truly rise to being the best they can be, and stay there…Winners, regardless of the circumstances.
Why Book Vinny Boles?


As a leader with Army credentials in accomplishing tough tasks and building successful teams, Vinny offers practical tools and techniques to use.
He creates a climate that not only encourages your people to give their best but also ensures that your team's best gets better .
Vinny's expertise is in leading people and building the teams in large organizations to accomplish the toughest tasks (supporting our deployed sons and daughters) under the toughest conditions (combat). He has been putting what our nation's troops need, where they need it and when they need it in order to be successful around the world. For 5 consecutive years after the attacks of 9-11, the Army assigned Vinny to command Soldiers, Civilians and Contractors in 5 continents, including combat operations in Operation Iraqi Freedom. With Vinny you get a leader who has built a strategy, planned it and executed it successfully, and will share these lessons with you and your team. Giving you "tools you can use" from the first session.

General Boles offers many speaking programs on topics such as leadership, crisis management, and supply chain logistics. Using his 33 years of military experience and leadership, Vinny uses anecdotes, success stories, and lessons learned to provide dynamic and engaging presentations.
Books

4-3-2-1 Leadership