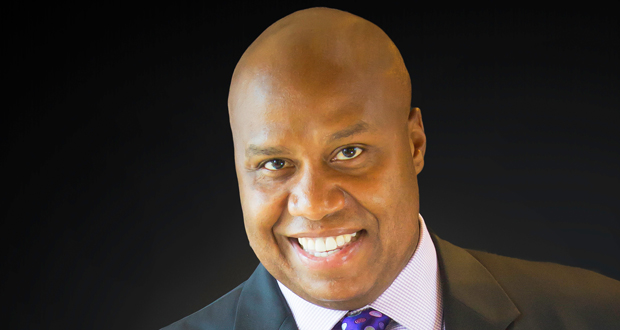 Walter Bond
Peak Performance - Your Organization's Sixth Man
X
Program Descriptions
Think. Execute. Win.
Business Fundamentals to Drive Your Success
Successful business is very similar to a successful sports team. Like sports, business operates by a few basic fundamentals. Do you know what they are? Do you know what's required of you to get to the next level? Being fundamentally sound means you pay attention to every detail in your business and industry. You take criticism and use it to your advantage. You know your competition and you don't stop no matter what. Competition in today's marketplace is fierce. That's why your daily execution is key to your success. Winning begins with the right Mindset. Walter teaches strategies to boost confidence, create buy in, engagement and ultimately accountability. Bottom line is…You have to MASTER the Fundamentals.


Mindset – You have to visualize your wins and be mentally tough to overcome change and setbacks.
Continuous Improvement – Success requires a commitment to reinventing yourself, your brand and your organization continuously. There's no time to get stale. Commit to getting….Bigger…Stronger…Faster.
Take Control – Be an impact player. Go the extra mile to create success.
Strategy- What's the game plan and are you following it?

Success is a Team Sport
Walter Bond's words on teamwork strike at the very core of what it means to come together for the collective good. Success is a Team Sport empowers your team to not just be better, but to be the best: You know the saying, there is No "I" in Team. Well today you will learn your "I" truly matters. Be ready to learn how your natural abilities can impact any environment you are in. We need your "I" to impact your team.


Engagement - Each employee will be committed to being impact players as well as building momentum together.
Alignment - By creating 100% employee buy-in you can guarantee laser focus on the collective good.
Winning Culture - Foster an environment where every action makes a difference while holding their teammates accountable to themselves and to their work.
Why Book Walter Bond?


He shares his personal experience in the NBA with corporate America and teaches audiences the importance of accountability and excellence.
Known as Mr. Accountability, Walter is a dynamic and entertaining speaker who effortlessly captivates his audiences with his message on responsibility and productivity.
He teaches audiences how to advance productivity through increased employee engagement and team synergy.
Open your conference with HIGH ENERGY….

SHIFT the PASSION in the MIDDLE…

Or Close your conference with HIGH IMPACT

Walter Bond brings a message that is Customized, Solutions Oriented and Results Driven

Walter Bond is a dynamic personality with a wealth of experience and a powerful message that will transform the way your organization tackles every day challenges. As a man who has reached the pinnacle in a diverse range of fields: NBA athlete and broadcaster, Food Network TV host, successful Business Coach….Walter Bond knows how to take control, make winning decisions and create a culture of success. Let this unique Top Rated and Hall of Fame Speaker use his passion and energy to bring your team together like never before so that they commit to being better every single day. As your perfect choice, Walter Bond will speak directly to every member of your audience and create a buzz that challenges assumptions and breaks down barriers. Walter Bond transformed himself from coming off the bench at the University of Minnesota to becoming the first ever rookie free agent to start on opening night for the Dallas Mavericks. This endeavor required high level commitment and a shifted mindset. Let Walter Bond transform your team and your culture.

Walter Bond is a man who has made a difference his entire life. His words will resonate with your audience and provide the catalyst they need to accept no excuses and stay focused on the goal of your organization.

This time, you don't have to choose between a Thought Leader and a Professional Athlete. Now you can have both. Walter Bond is more than a business coach, he's an inspirational Hall of Famer on a one-man mission to show the masses that possible becomes probable when you believe it will happen.
Books

All Buts Stink