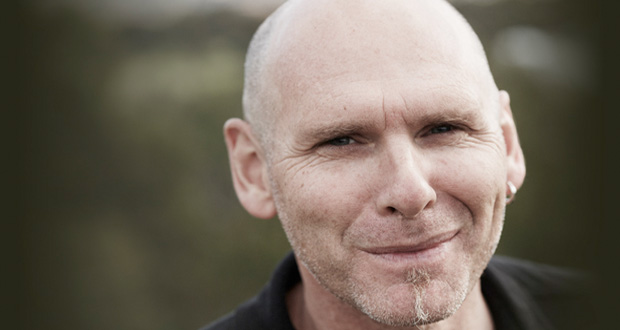 Warren MacDonald
Inspirational & Remarkable Story of Survival
Traveling From
Alberta, Canada
X
Program Descriptions
Challenge of Change Finding Opportunity in Adversity
We've all heard it a million times; "change is constant", "the only certainty in life is change", "change or perish". We all know it; what we need is for someone to show us how to deal with it. Warren's "Challenge of Change" presentation will help your group realise that challenges brought on by change hold endless opportunities for innovation and personal and professional growth. That it is possible to not just survive, but to thrive despite adversity.

One Step Beyond Setting And Reaching Impossible Goals
It's all well and good to set seemingly impossible goals; the kind that has your team looking at you like you're nuts. Like this time you've really lost it... You need them to see what you see. You need to convince them, to inspire your team to follow you. To show them what is possible when you're prepared to go One Step Beyond.

It's the end of the world as we know it, and I feel fine
Take a lesson from someone who has seen his world change on a scale few could imagine... Waking from the operation that claimed both legs, Warren woke to a whole new world, a whole new reality. Navigating a new world takes courage, that's for sure, but our number one tool in creating our future is PERCEPTION.
Why Book Warren MacDonald?


When navigating change,and overcoming challenges, we need to address the root cause of why we get stuck. By changing our perception we can begin to develop a breakthrough mindset.


Inspirational Keynote Speaker Warren Macdonald helps businesses and associations navigate uncertainty and build resilience. Attendees will love him and you for bringing him in.


Warren Macdonald's life's boundaries were redefined in April 1997 with his accident on North Queensland's (Australia) Hinchinbrook Island. Climbing to the Island's tallest peak, he became trapped beneath a one-ton slab boulder in a freak rock fall. Two days later he was rescued, only to undergo the amputation of both legs at mid thigh.

Just ten months later, he climbed Tasmania's Cradle Mountain using a modified wheelchair and the seat of his pants. In February 2003, he became the first double above-knee amputee to reach the summit of Africa's tallest peak, Mt Kilimanjaro (19,222ft), and more recently, in a spectacular effort requiring more than 2,800 pull-ups over 4 days, created history once again in an ascent of America's tallest cliff face, El Capitan. He is also the only above knee amputee to make an ascent of Canada's landmark frozen waterfall, the 600 ft "Weeping Wall" in Alberta.

Warren's first book, "A Test of Will" is an Australian bestseller and the subject of the "Trapped under a Boulder" episode of the Discovery Channel series "I Shouldn't Be Alive". His film documenting the epic four-week journey to Federation Peak, Australia most challenging mountain summit, "The Second Step", has been acclaimed worldwide, screening on National Geographic Television and winning eight international awards including Grand Prize at the prestigious "Banff Mountain Film Festival".

Warren has appeared on numerous news and current affairs programs, including "Larry King Live", "The Oprah Winfrey Show", and "The Hour" with George Stroumboulopoulos. He has written articles for "CNN World Edition" (WWW), "Australian Geographic", "Speaking of Impact" and "Professional Speaker".

He and his partner, Margo, are currrently on a 12 month #vanlife tour throughout Canada and the US, and may well be in your neck of the woods.