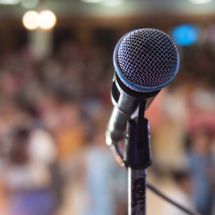 Warren Moon
Pro Football Hall of Famer, Legendary Quarterback, Sportscaster
Traveling From
California
X
Program Descriptions
Anecdotes from the Football Field: Perseverance and Success
The only player in history to be inducted into both the NFL Hall of Fame and CFL Hall of Fame. Beginning his career with the CFL's Edmonton Eskimos winning five straight Grey Cups, Warren came to the NFL and emerged as one of its shining stars.

One of the greatest players in professional football history, Warren Moon ranks among the top all-time in nearly every offensive statistical category for quarterbacks. Not including his first six seasons spent playing professionally in Canada, Moon passed for nearly 50,000 yards in 17 NFL seasons including nine Pro Bowl appearances and induction into the NFL Hall of Fame.

Among his many accomplishments, Warren is most proud of being honored as NFL Man of the Year for his charitable work with the Crescent Moon Foundation.

In addition to superior athleticism, Moon's intelligence and creativity played an enormous role in his success both on and off the field. His combination of experience, and charisma allowed him to transition from being a player to successful businessman and broadcaster, as well as a mentor to young athletes.

Off the field, embraced by each city in which he played, Warren helped a large list of charitable organizations, including the United Negro College Fund, the Ronald McDonald House, the Special Olympics, the March of Dimes, the Muscular Dystrophy Association, the Cystic Fibrosis Foundation, the American Heart Association, and the Cerebral Palsy Foundation. Moon also created the Crescent Moon Foundation in 1989, which helped those in need in the city of Houston, and provided college scholarships to those who couldn't afford tuition.

In addition to his role as a broadcaster, Warren speaks across the country to corporations, non-profits and schools. As a speaker, Warren is entertaining and engaging as he weaves in personal stories and anecdotes gleaned over his remarkable career. He talks about the perseverance it took to succeed in a hostile environment and the relationships that propelled him through the toughest times. Warren shares with audiences his view on the importance of strong mentors and the accountability that each of us has to those we touch in life.