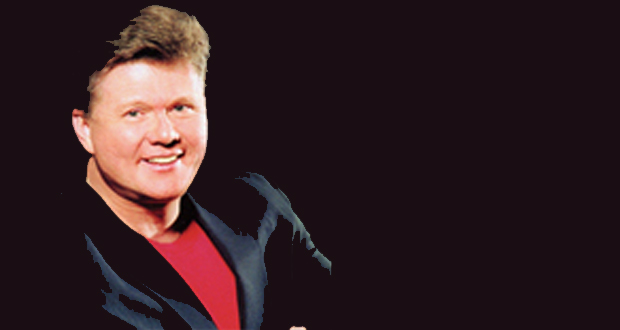 Wayland Pickard
Stand-Up Piano
Traveling From
California
X
Program Descriptions
Stand-Up Piano
Piano Legends in Concert
Piano-litically Correct
Customized Tribute Show
Singing Awards Roast
Wayland Pickard is an award-winning Instrumentalist, Singer, Entertainer, and Humorist is a true "Renaissance Man". Piano Recording Artist, Stage Performer, Songwriter, Composer, Actor, Author, Lecturer and Film Maker…this multi-talent from Hollywood has done it all! His unique versatility of combining comedy, music & celebrity impressions has made him a hit around the country.

Wayland is a Television "Ace" Award Nominee for HBO, Cine Golden Eagle Award winner and a Billboard Song Finalist and 2006 Los Angeles Theatre ADA Award Winner for "Best Actor". He has been described by Jay Leno as a "sensational musician", by Dick Van Dyke as "A Great Showman" and by Phyllis Diller as "The Piano Variety-Artist of the Decade". On hearing Wayland's latest national radio release, legendary piano recording artist Roger Williams reviewed his CD, "PianOvations" writing, "Wayland plays up a storm … he's just Great!". LA Metro Magazine recently called him "the new Mr. Entertainment"

He has been featured in recordings, film and television. Wayland has appeared on the Tonight Show, HBO and even Carnegie Hall! He's also appeared in such films as Beethoven's 5th and The Great Santini. His television credits include a recurring role in the CBS television series, "Capitol". As a composer, he's scored music for film & television. As a performer, Wayland has shared the stage with such notables as Jay Leno, Lee Greenwood, Dionne Warwick, Dick Van Dyke, Larry Gatlin, Carol Lawrence, Pam Tillis, Bill Cosby, Andy Williams, Sandi Patty, James Darren, Carol Channing and many other celebrities.

This witty and charming entertainer has been featured with Symphony Orchestras and at Performing Arts Centers around the country. He's acted in numerous shows and also served as musical director for dozens of Broadway touring shows. He recently wrote an original musical comedy that won rave reviews in Los Angeles this year and was nominated for 4 Los Angeles Theatre Awards, including "Best New Musical". He's currently recording 2 new albums and also writing 2 new musicals opening later this year. He's produced albums, award-winning commercials and even authored a best selling book.

From concert halls to corporate halls, his Standing Ovation shows have delighted audiences from coast to coast!