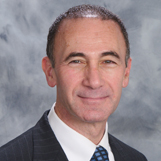 Wayne Burkan
Expert in Change, Author: Wide Angle Vision
X
Program Descriptions
Mastering Change and Innovation
Every individual and organization has enormous potential to change quickly and improve innovation dramatically. To benefit from that potential, you need to understand what to change and when and how to change. This session is a powerful and practical guide to specific techniques and methods that everyone can use the day following the presentation. It will open your audience's minds to change, and give them the confidence to take that first step. We all need to change and innovate smarter -- this talk shows you how.

Wide Angle Vision: Delighting Your Customers, Discovering New Markets
Your best customers like what you offer today, but your lost and disgruntled customers know what your best customers will like tomorrow. Those who reject today's products and services are the ones who will point the way to the new market. Increase innovation, customer satisfaction and gain a sustainable competitive advantage by learning to read the signals from fringe competitors, employees and competitors. Based upon Wayne's popular book Wide Angle Vision, called "marvelous" by Tom Peter.

Leadership in Turbulent Times
Major change is painful! Why would any rational person knowingly move in that new, very uncomfortable direction? Vision, a powerful image of the future. Yet most organizations (and individuals) hold visions and vision statements that are abstract at best, damaging at worst. This revealing talk illustrates in both humorous and moving examples what a truly powerful vision must entail.

The Tactics of Persuasion: Eliminating Resistance to New Ideas
Have you ever suggested an idea to someone, and felt like you were talking to a brick wall? Then this presentation is for you! Based on memos written by Thomas Edison, your group will learn how to dramatically reduce resistance to new ideas. Fast paced, funny and filled with specifics guaranteed to get people to listen, even when they absolutely don't want to change.

The Power of Paradigms
Few walk away from this presentation without a fundamentally altered view of their world and their relation to it. Based on the theme of powerful change, participants can gain totally new perspectives on quality, service, team performance, innovation, competition, and a host of other topics. Each talk is customized to the individual host organization. As one participant remarked, "It's like listening to a standup comedian with a very important message!"

Power Productivity: Doing More with Less (and loving it)
When asked to do more with less, most of us cringe, stagger back and exclaim, "That is impossible!" Yet organizations are doing more with less. It requires more than merely tightening the belt, and goes beyond the tenants of quality that many of us are practicing today. The message is upbeat, humorous, and empowering. It is very difficult to grow beyond our limits... we need to develop new limits within which to grow.
Why Book Wayne Burkan?
Wayne is a succesful businessman who wants to share his experiences and advice with audiences
Wayne educates audiences in the topics of change in the business environment, leadership, how to achieve peak performance, and innovation
Wayne Burkan is President of Alternative Visions, Inc., a company dedicated to change, innovation and the future. Wayne is author of Wide Angle Vision: Beat Your Competition by Focusing on Fringe Competitors, Lost Customers and Rogue Employees. Along with his colleague Joel Barker, he wrote and co-hosted the popular video program called The Paradigm Prism.
A dynamic, provocative and humorous speaker, Wayne has presented on four continents, to over one thousand organizations. Through keynote talks, workshops and seminars, he draws a balance between not just the concepts of change, but specific and actionable techniques as well.
Wayne has been featured on dozens of talk shows, the Wall Street Journal, New York Times, and Success Magazine. He has many years of experience working in planning, strategy and acquisitions.
He has been guest lecturer for the Penn State Executive Management Program. He has served on the faculties of the State University of New York, Digital Consulting, Frost & Sullivan, and Technology Transfer Institute, conducting seminars worldwide on executive use of information and technology. 

Wayne received his BA in economics from Rutgers, and his MBA in International Finance from NYU.
Books

Wide-Angle Vision