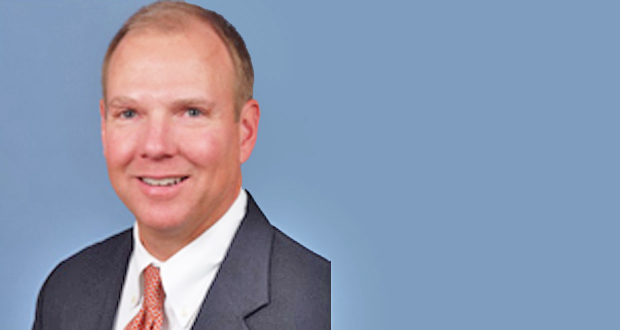 Wayne Rivers
Co-founder and President of The Family Business Institute
Traveling From
North Carolina
X
Program Descriptions
The Top Nine Reasons Family Businesses Fail and the Eight Building Blocks for Creating a SUSTAINABLE Closely Held Business:

Unlike anything else available in the family business literature, The Top Nine Reasons Family Businesses Fail – and the Eight Building Blocks for Creating a SUSTAINABLE Closely Held Business helps business owners and their families understand potential pitfalls and – most importantly – offers practical "how to" advice on turning their companies and their lives around to have more success, harmony, and happiness.

New HARD TIMES Series:

When the economy is tough and business owners are faced with crisis after crisis, where do they turn? What do they need to do, and in what order do they need to do it? This speech can give audiences practical advice and hope when circumstances seem bleak and the future seems dim.

Moving Your Business A Generation Ahead:

Explains the importance of and barriers to succession planning. Features a 12 step success strategy for family business succession planning

Prescriptions For a Healthy Family Business:

How to create the most effective family business and promote sustainability using professional vs. entrepreneurial management strategies.

How to Resolve and Reduce Conflict in the Family Business:

Get the most out of your family business by constructively resolving conflict with your family and non-family employees.

CEOs, Are You Up To Par? What's your handicap as a CEO?:

Learn how participating in a Performance Roundtable peer review group will help you make more money in less time with fewer headaches.

What Hollywood Can Teach Us About Family and Closely-Held Business:

The unique challenges that family businesses share are often depicted in Hollywood films. This speech uses clips from popular movies featuring the Corleone, Cavanaugh, and Larrabee families to shed light on common issues facing family and closely-held businesses.

How to Win the War For Talent:

Get the RIGHT PEOPLE on your bus and the WRONG PEOPLE off! The labor force in America is shrinking, and the your company's future success is constrained by how many talented people you have working with you. Learn what you need to know to evaluate your talent, the hiring and firing mistakes people make the most, and how you can apply a proven project management approach to assuring that you're getting the help you need and not scraping the bottom of the talent barrel.

Preserve Family Harmony While Protecting The Business:

This engaging lesson shows attendees: Four ways to transition the business, top down versus bottom up planning, why CPAs and lawyers fail to address family needs, and why family business consultants are so radically different in their approach.
Why Book Wayne Rivers?


Wayne is an author, media personality, and multi business founder who specializes in studying and advising family-run businesses.


Author of The Eight Building Blocks for Creating a Sustainable Closely Held Company along with other books aimed at helping family and other closely held business owners enjoy lasting business success and family harmony.


Popular guest blogger for The Wall Street Journal's "The Experts." Wayne's posts give FBI's unique perspective as experts in dealing with family and other closely held business issues.
Wayne Rivers is a family business expert, an extremely popular television and media personality, and the author of The Top Nine Reasons Family Businesses Fail – And the Eight Building Blocks for Creating a SUSTAINABLE Closely Held Business. In his latest book, a follow-up on his highly successful previous offerings Prescriptions for a Healthy Family Business and You Don't Have to Die to Win, Rivers builds on his life's work of helping families and their businesses so they can better interrelate, operate more efficiently, and ultimately achieve breakthrough success.

Rivers knows first-hand what operating a successful family business means. He has grown The Family Business Institute from a two man operation to a thriving professional consultancy. In 1995 he co-founded the Family Business Institute with his father-in-law. The depth and breadth of his knowledge combined with his personal experience as a family business owner allow him to personally connect with business owners in a powerful and meaningful way. He now devotes himself full-time to helping audiences understand the forces behind their family business distress and how to set things right – financially, operationally, and interpersonally.

Rivers offered life-changing advice on CNN, CNBC, and Retirement Living TV. He is a Wall Street Journal Expert Panelist and he has written dozens of articles for various magazines and trade publications (New York Times, Forbes, Smart Money, etc…), and produced an acclaimed quarterly newsletter, "Family Times," for over ten years. He was also the host of "Family Business Doctor," a weekly 1-hour radio program on closely held business issues which aired on the BusinessTalkRadio Network.

Rivers is the creator of GAMEPLAN™, a proven, comprehensive approach to family and closely held business planning that spans the entire analysis and implementation process from beginning to end.

He has also created the Performance Roundtable program in an effort to help CEOs and executives improve their businesses with the goals of making more money in less time with fewer headaches and higher quality of life. These programs enable business leaders to rise above day-to-day operational issues and reap the benefits of other members' seasoned experience, insights, and knowledge.