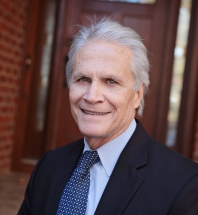 Wayne Sotile, PhD
Resilient Leadership and Stress Management Expert
Traveling From
North Carolina
X
Program Descriptions
Letting Go of What's Holding You Back!
Passionate Leadership
The New Balancing Act
Resilient Physicians
Thriving With Change
Physicians and Their Loved Ones
Helping Heart Patients Thrive
Live Happier, Healthier, Longer
Self-Care for the Superwoman
Marriage Skills for Busy Couples
How Caring Relationsips Aid
Healthy, Happy, High-Performers
Gumbo, Crawfish, and Bonadona
Why Book Wayne M. Sotile?
Wayne is a clinical psychologist who has personally counseled thousands of business executives, written multiple books, and delivered over 6,000 keynotes
Clinical Psychologist Wayne M. Sotile, Ph.D., has counseled more than 25,000 high performers and consulted with 400 leading corporations and health care organizations. He has delivered over 6,000 keynotes to professional and lay audiences worldwide, including invited addresses to the Million Dollar Roundtable, the Entrepreneurship Institute, Conde Nast Publishers, State Farm Insurance Co., AMA Leadership conferences, and numerous health care systems and Fortune 500 companies.
His high-energy presentations empower audience members to let go of what's holding them back, take charge of themselves, and make a difference at work and home.
Dr. Sotile with Mary, his wife and partner in practice, has authored nine books, including Letting Go of What's Holding You Back (Stewart, Tabori & Chang, New York, 2007) as well as Marriage Skills for Busy Couples: How to Avoid Supercouple Syndrome, Thriving with Heart Disease, The Resilient Physician, and The Medical Marriage. His work is featured frequently in the international print media and on national television, including appearances on Good Morning America, CBS Morning and Dateline NBC.
Educated at Louisiana State University, University of South Carolina, and Duke University Medical Center, Dr. Sotile is a former faculty member at the Wake Forest University School of Medicine. He and Mary co-direct Sotile Psychological Associates and Real Talk, Inc. in Winston-Salem, North Carolina. He also serves as Director of Psychological Services at the Wake Forest University Healthy Exercise and Lifestyles Program, is a Special Consultant in Behavioral Health to the Carolinas Medical Center in Charlotte, N.C. and a Clinical Associate Professor, Department of Orthopaedic Surgery, Tulane University School of Medicine in New Orleans, Louisiana. He has received lifetime career achievement awards from the American Academy of Medical Administrators, the American Association of Cardiovascular and Pulmonary Rehabilitation, and the North Carolina Cardiopulmonary Rehabilitation Association.
Books