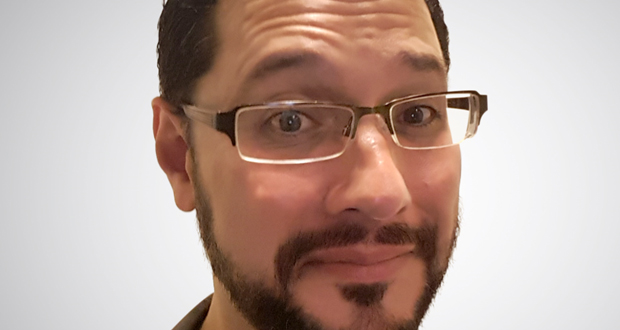 Wesley Aleshire
Real Estate Management
X
Program Descriptions
Critical Skills of a Coach
Current statistics show that over 90% of those who manage others need to be training on coaching. With ever-changing workplace expectations "go get em' tiger" just doesn't cut it. After attending this session, you'll fit nicely into the 10% who understand the most critical coaching skills, knows what approach to take when dealing with resistant employees and you'll be ready to structure your coaching conversations for success.

Resolving Workplace Conflict
Conflict is inevitable in every environment but it doesn't have to be a bad thing. When resolved using a productive approach, conflict can strengthen customer and peer relationships. This program will prepare attendees to:
Prevent and reduce conflict
Understanding how our own behavior contributes to conflict
Learn how to handle conflict while staying in control
Prepare for and mediate conflict
Responding to complaints

Embracing Workplace Diversity
Diversity in the workplace brings the best out in us, creates a leadership mentality and helps us grow beyond our current way of thinking. Contrary to that, not understanding diversity increases the chances of causing insult without realizing it.

Those who attend this session will know how to help prevent diversity discrimination, learn to be more accepting of diversity and become more conscious of bias and stereotypes.


Understanding diversity
The positive impact of diversity
Bias vs. stereotype

Influencing through Strategic Communication
"You only get one chance to make a first impression", wouldn't it be great if there was a technique to get it right the first time?

I've got great news for you, there is and it's called Influence. This session covers a 3-step process that can prepare you for any type of conversation with any kind of person. Once you attend, you will see the potential that influence has for your company's bottom line, your personal goals and your daily business relationships.

The Fair Housing Guru
If you've ever attended a Fair Housing seminar that gave you the impression that it was a boring topic, I'm prepared to prove that theory wrong! This will be the most engaging Fair Housing seminar you've ever attended.

We'll go on a journey from the history of anti- discrimination legislation through the anticipated changes of tomorrow. Our conversations will be packed with great leaders, inspiration and the unforgettable sacrifices made so that we would have the tools to provide fair housing for everyone.

If you want to take the excitement to a new level, ask about the full gameshow seminar and experience Fair Housing like never before.

World Café Workshop
Have you been looking for a session that focuses on resolving issues unique to your industry, region or company? Well, you just found it!

This interactive session brings solutions through the power of collaboration. We'll create relatable scenarios based on your preferred topics and find solutions through structured activities designed to bring new ideas to life.

Life Lessons from Playing Tennis
This unique keynote-style presentation will grab the attention of all who attend with a story that relates to the core problems and concerns that each of us deals with at some point in our life. Through conversation, analogies and storytelling, we'll promote self-reflection and awareness.


Positive workplace communication
Creating confidence
The importance of supportive leadership
The mental impact of rigid guidance
Accepting that failing is part of our journey
The value of never giving up

Psychology of Customer Service
We all know what good and bad service looks and feels like but do you know how others perceive your level of service? You will after attending this session! Each person will take a personality test that helps them understand their own style when dealing with customers and coworkers.

Oftentimes others see us differently than we see ourselves, by attending this session, you'll learn how others perceive you and how to project the image that you'd like to be known for. Giving great customer service takes more than a great attitude, it takes an understanding of the image we project to others through our actions and behaviors.


Assess how we respond to conflict
Identify strength & weakness in our approach
Understand how our actions are perceived by

Leading High Performance Teams
Ditch the reactive approach to leadership and get to the root cause for a long-term solution. This program will teach you how to identify strengths and weaknesses within your team and see problems coming before they get out of hand. By utilizing our team review tool, you'll know what factors are causing issues and how to resolve those issues.

Those who attend will be prepared to reinforce strengths and redirect damaging activities to enhance positive change.
Why Book Wesley Aleshire?
Wesley has a long history of experience in the business of passion; passion for his work, passion for others and their work, a passion for passion
Wesley is a professional speaker who gives keynotes on leadership, sales strategies, growing you on business, and real estate
Hey! I'm Wesley Aleshire and I think I might have something you'd like to hear. I'd like to think I'm a lot of things, but more importantly, I'm NOT a lot of things.

For starters, I'm NOT the smartest person in the world. I'm NOT the wealthiest person. I'm NOT the strongest. And while my mother might have said otherwise, I'm NOT the best looking person you probably know.

But when I was just 17 years old, something happened in my life that would change the trajectory of both my life and my career. I attended a motivational seminar and left it feeling moved.

As cliché as that may sound, it stuck with me. From there on, I'd find myself at points in my life – both career and otherwise, where the correct motivation and direction for development could create tangible growth.

My career has taken me down many different roads in the past 25 years. I've spent time in sales; held titles like "Trouble-Shooter" and "Director of Acquisitions" and eventually found myself in property and real estate management. But there's one thing I've always focused on, and that's business development, employee development, solution strategies, and curriculum development.

Since the early comings and goings of my career I've now branched off and given everything I have into this professional speaking career, because no matter what I've done prior to this, that motivational seminar continually interjects itself into where I'm at in life.

Do you remember all of those things I'm not? Well, let me share with you what I AM now. Most people call me Wes and I currently live in Atlanta, where I operate my company: Property Management Learning and Development Resources.

I AM more than an educator. I AM a doer. And I AM a believer that within all of us is this crazy awesome set of tools, that with the right motivation, can create positive and productive change.

So, how can I help you?

I AM happy to bring seminars, online learning, and digital development services to you, right where you are. With decades of experience, I've spoken on behalf of corporations and associations in a third of the U.S.

Don't think of this learning environment as a classroom setting. Rather, together, we'll focus on the heart of what we do everyday: the people. I'll help you learn to foster meaningful business and consumer relationships, as well as discern the root causes of major, repeated problems and challenges.