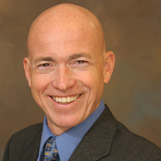 William Schiemann
Reinventing Talent Management
Traveling From
New Jersey
X
Program Descriptions
HR: The Catalyst for Organizational and Individual Fulfillment
We take a deeper dive down the organization to the individual level, exploring the magic that occurs when an organization and employee are in sync. Based on his new book, Fulfilled!, Dr. Schiemann will discuss how HR professionals can be catalysts in creating a culture that nurtures diverse workforces, accelerates company performance, and energizes individuals on their quest for career and life fulfillment.

The Rise of HR: Seven critical areas to elevate HR's strategic value
Finding and keeping the right talent, building leader pipelines, managing increasingly diverse workforces, and using people analytics to make strategic business decisions are among the critical challenges faced by HR professionals today in an attempt to be effective strategic business leaders. Based on the new book, The Rise of HR, by Dave Ulrich, William Schiemann and Libby Sartain, this session will highlight wisdom and lessons learned from 73 of the world's leading HR and business thought leaders on the seven critical human capital areas HR professionals must conquer to emerge as a leader and strategic partner in the success of the business.

How Smart Companies Unleash Talent for Optimal Performance
Based on the research of his latest book, The ACE Advantage (SHRM, 2012), Dr. Schiemann dissects the current and evolving crisis in optimizing talent—the largest asset for most organizations today. He identifies key trends that will shape the future of people and performance within organizations, and discusses how a new breed of talent optimizers are learning how to drive up the value of their human capital.

Developing Talent for the New Tasks Ahead
One of the biggest issues on the mind of top leaders today is how to develop the 'right' talent for today's and tomorrow's needs. This session is designed to raise the bar on leader thinking and behaviors. What can leaders do differently? What are the blind spots?

Where Have All the Leaders Gone?
Recent research by the Conference Board revealed that CEOs rate developing leader talent as number one or two in importance. And with good reason. 80% of talent leaders fail to optimize talent in their organizations. In parallel research, Metrus Institute discovered that low People Equity—the return on talent invested—is a serious problem across industries and in organizations of every size. There is a failure to both green the next generation of leaders and to effectively manage the value contribution that high-potential leaders potentially can make to their organization's success. This session homes-in on gaps in three core factors of Alignment, Capabilities, and Engagement that lie at the heart of the problem.

Optimizing Talent Management Processes
Many organizations have made significant investments in attracting, developing, and retaining talent, yet recent research shows that the results are less than optimal. This session proposes a systems approach to managing and optimizing talent management processes.

Measuring and Maximizing Sales Performance
Sales leaders are constantly challenged to motivate and focus their sales reps. And yet, these leaders often rely on tradition, gut feel, and intuition too often. In the new Moneyball generation, facts are king. As resources become scarcer in every walk of life, sales leaders can no longer afford to manage by hunch. Performance must be measured or it cannot be managed.

HR Analytics Idea and Planning Session
In this workshop, Dr. William Schiemann shares thought leadership and expertise about measurement & analytics based on Metrus Institute research and case studies. The workshop will begin with a team discussion of the client's broad goals and objectives, background, culture and key challenges. A facilitated discussion will follow that includes:


What is working, what is not working and why
Thoughts around frameworks to guide thinking
Strategic approaches and input to decisions
Diagnostic and qualitative mechanisms for assessing and measuring key stakeholder perceptions related to HR Analytics alignment and effectiveness
Best practices
Application to client

Dr. Schiemann will close the session with recommendations for next steps and actions.
Why Book William Schiemann?
Schiemann is an expert on workplace behavior analysis, human resources, strategic planning, and obtaining peak performance
He is also an author and CEO of Metrus Group
William A. Schiemann is Chief Executive Officer of Metrus Group, an organizational research and advisory firm specializing in strategic performance measurement and employee alignment. Dr. Schiemann has consulted extensively with many major corporations on the development and implementation of business strategies, people and HR measurement, talent acquisition and retention, productivity and quality improvement, and creating high performance cultures. He and his team have led many of the developments in employee surveys, including the evolution of strategic surveys, and in demonstrating the linkage between employee and customer measures and financial outcomes.



He is author of Reinventing Talent Management: How to Maximize Performance in the New Marketplace, published by Wiley and SHRM in 2009 and co-author of Bullseye! Hitting Your Strategic Targets Through High-Impact Measurement, published by The Free Press in 1999. He is author of The ACE Advantage: How Smart Companies Unleash Talent for Optimal Performance (SHRM, 2012) and Reinventing Talent Management: How to Maximize Performance in the New Marketplace (Wiley and SHRM, 2009). He is also co-author of Bullseye! Hitting Your Strategic Targets Through High-Impact Measurement (The Free Press, 1999). He has also written extensively for many publications, including: Across the Board, Cost Management, Journal of Applied Psychology, Journal of Business Strategy, Journal of Strategic Performance Measurement, Leadership Excellence, and People & Strategy (formerly Human Resource Planning Journal). He has also written chapters on employee surveys, internal service improvement and talent management, most recently Getting Action From Organizational Surveys and Aligning Performance Management with Strategy, Values and Goals.



Dr. Schiemann currently serves on the Board of Directors for the HR Certification Institute and on the Board of Advisors for the Institute for Sustainable Enterprise located at Fairleigh Dickinson University. He previously served as Chairman of the SHRM Founcation and was named a SIOP Fellow in 2010.



Prior to the founding of Metrus Group, Inc., Dr. Schiemann served as both an internal organizational consultant and a manager of selection with AT&T. He has also served on the business school faculties at Georgia Institute of Technology and the University of Iowa, teaching and conducting research in leadership, communications, organizational behavior and human resources. His experience in consulting, industry and academia give him the unique perspective which he demonstrates in his writing and his client work.



Dr. Schiemann received a Ph.D. in Organizational Psychology from the University of Illinois, an MBA from the Stuart School at Illinois Institute of Technology, and a BS in Psychology from Illinois Institute of Technology.
Books