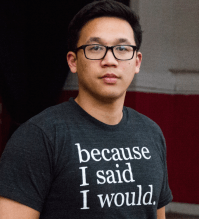 Alex Sheen is the founder of Because I said I would, a social movement and nonprofit organization dedicated to the betterment of humanity through the fulfillment of promises.
Because I said I would has impacted individuals in over 150 countries, hundreds of thousands of K-12 students, and even more people through speaking engagements, social media, and more. Alex's overall mission is to make the world a better place, one promise at a time.
In our latest Eagles Talent Podcast, Alex Sheen talks about the importance of keeping promises, his commitment to the betterment of humanity, and why he started Because I said I would in honor of his father. 
---
"The promises we make and keep — and those we choose to dishonor, define us and the world."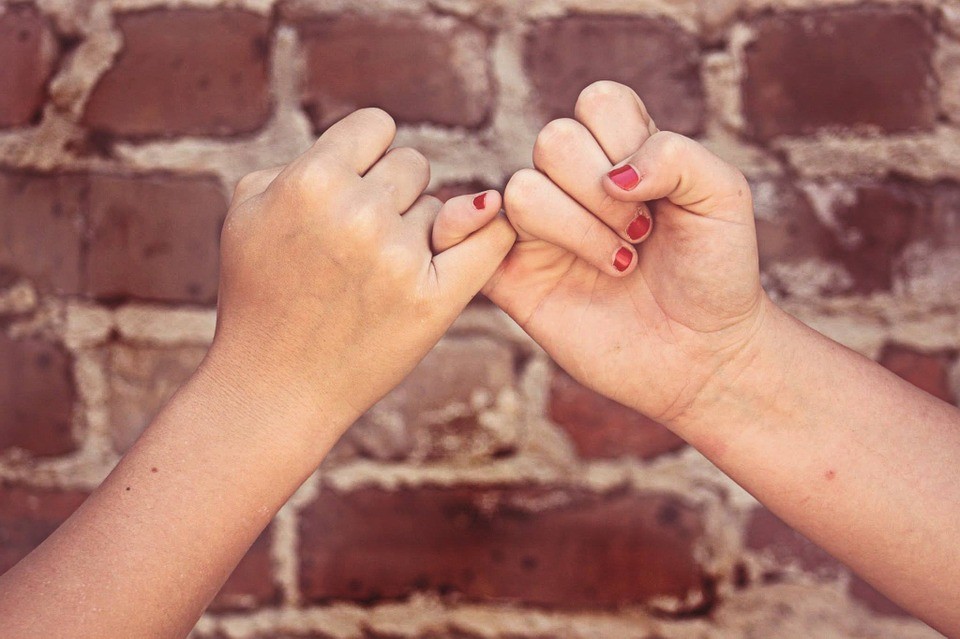 Merriam-Webster dictionary defines a promise as a "pledge to do, bring about, or provide." One of the main components of a promise is the fact that it is something you pledge to do in the future, whether it's something you vow to do for yourself or for someone else.
When you make a promise, you are holding yourself accountable in completing the action you said you would complete. Because of this, promises define so much about who you are.
At first glance, promises may not seem like anything serious — especially when you look at something like a pinky promise — but in reality, Alex Sheen says, the promises we make are directly related to what we intend to bring into this world.
---
"Too often these days, people say things like 'I'll get to it,' or 'Tomorrow.' Well, I've learned that one day, there is no tomorrow."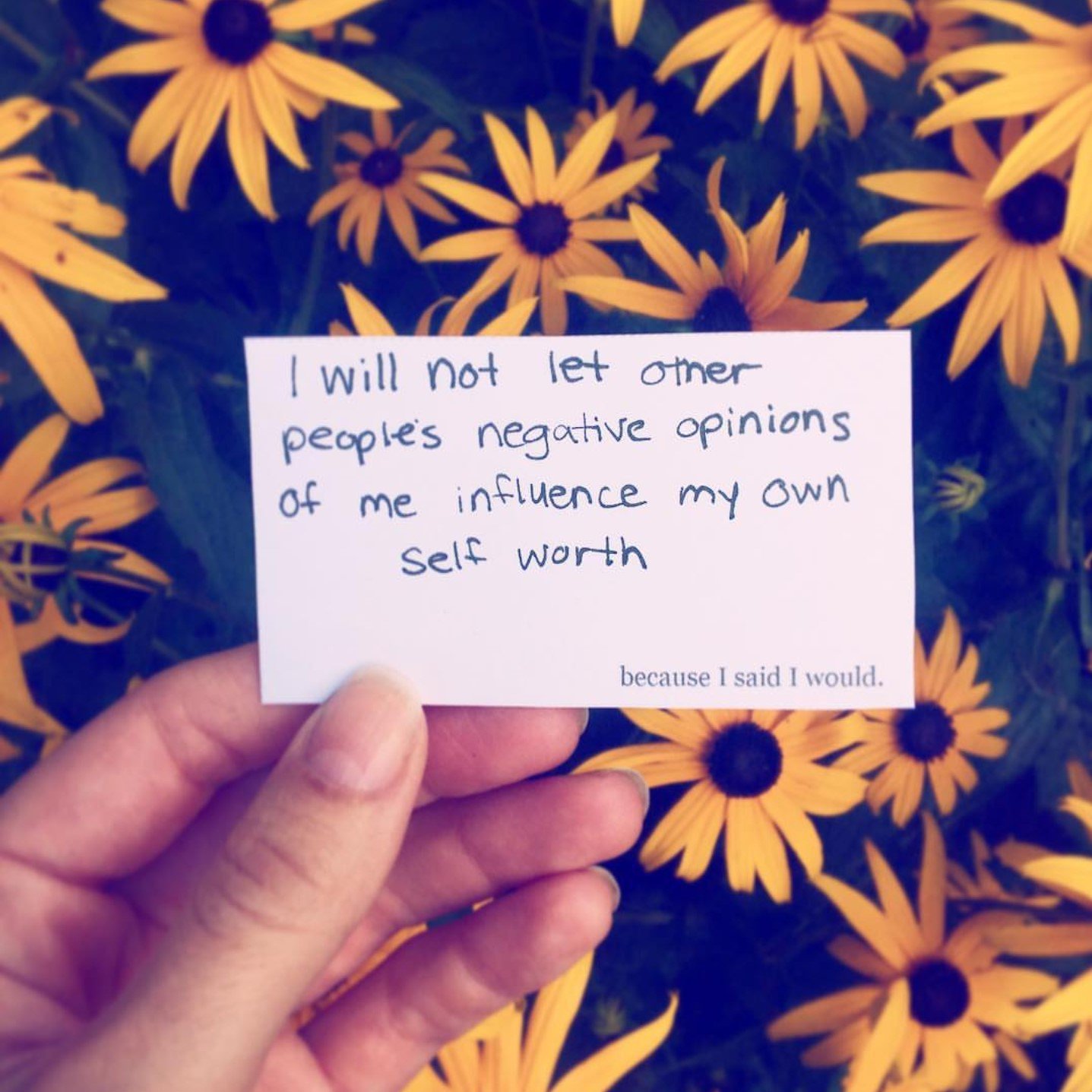 In our podcast, Alex describes his father as a man of his word. He did all he could to keep the promises he made to both Alex and his brother. Ever since his father died of small cell lung cancer in 2012, Alex has been dedicated to honoring his father's life. One way he's done so is by creating promise cards in his memory.
When someone fills out a promise card, they are writing down a promise they make to themselves or to someone else. In doing so, they are physically putting their promise into the world and being held accountable for their commitment. The cards serve as a way to help others keep the promises they make to themselves and to those around them.
---
"I want to make the world a better place. I believe that people who keep their promises do make the world a better place because the intent of human is good. It's just whether or not we actually follow through."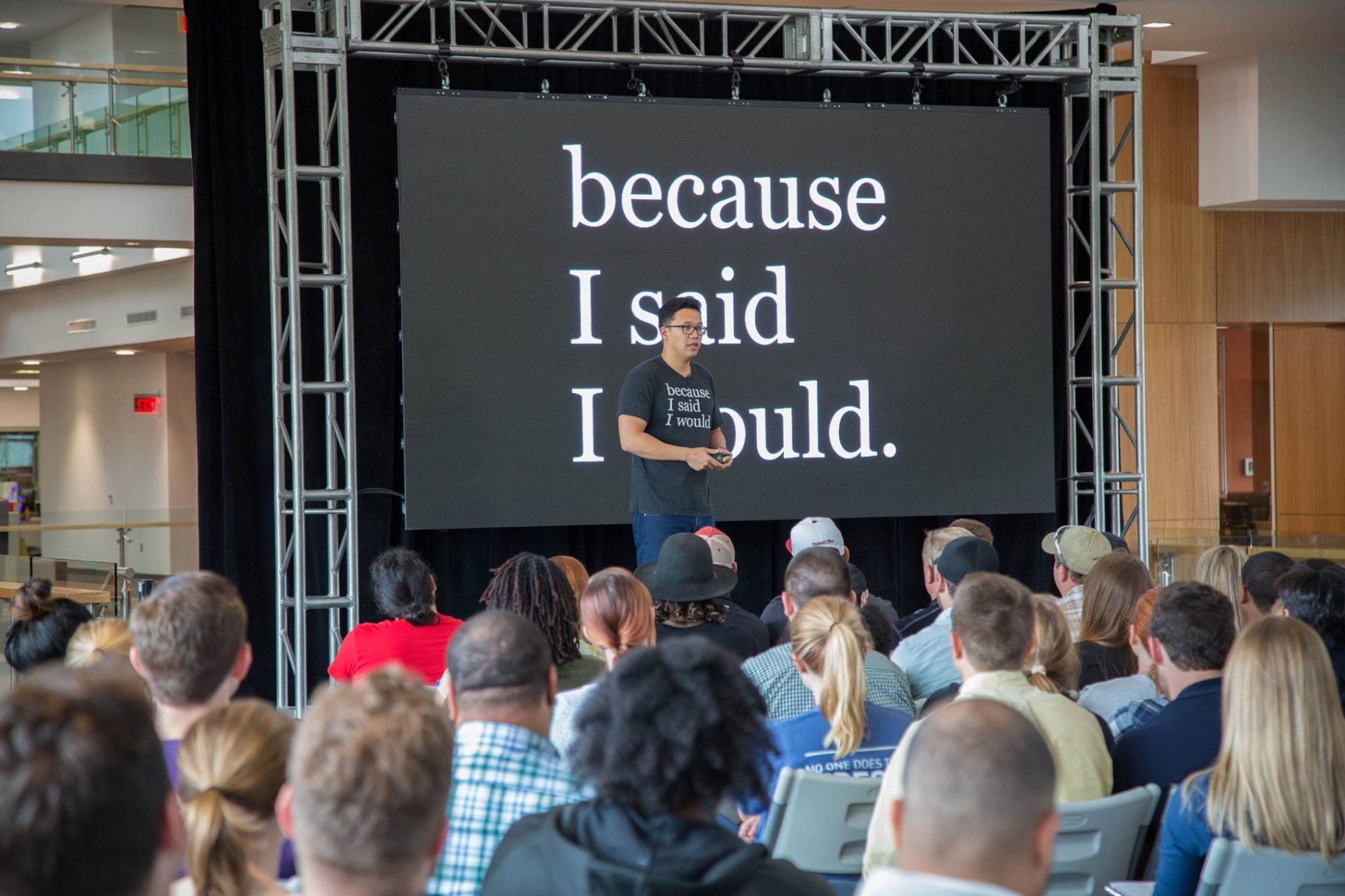 Dedicated to the betterment of humanity, Alex has made it his mission to change the lives of others in an effort to make the world a better place. As a keynote speaker, Alex has spoken to over 300,000 attendees during speaking engagements. When Alex steps on stage, it doesn't matter whether he's having a good or bad day — what matters most to him is being a positive voice and motivation in helping someone out there on their path, even if it's in a small way.
---
For more information on booking Alex Sheen to speak at your event, visit eaglestalent.com or call 1.800.345.5607 for more information.