"The key to being a survivor is not letting that fear overwhelm you. You must find the strength and courage within yourself to let go of the fear and enjoy life; otherwise, the monumental battle you just fought to overcome your cancer will have been for nothing." – Joan Lunden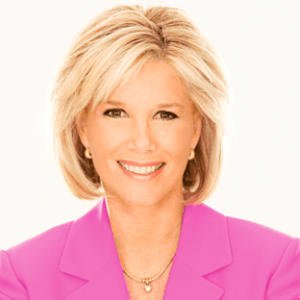 Stress is a common factor in the lives of many, but for breast cancer survivors, it could be a matter of life or death. Research shows that stress can have negative effects on the immune systems of cancer survivors, and may even trigger tumors. Determined to spread the word, Joan Lunden travels around the nation as a health and wellness keynote speaker, sharing her recent battle with cancer and how the disease has changed her perspective on life.
Laced with advice and personal antidotes, Joan Lunden's keynote presentations provide hope and clarity for the millions of people around the world who are plagued with the disease. In addition Joan also advocates for a routine mammogram, along with an ultrasound to detect breast cancer in those who have dense fibrous tissue. These routine check ups, coupled with a healthy lifestyle and a positive attitude, can not only help prevent cancer, but for cancer survivors, can make this deadly disease a thing of the past. 
For more information on booking Joan Lunden for one of your events, check out her page on our website or call our office at 1.800.345.5607.