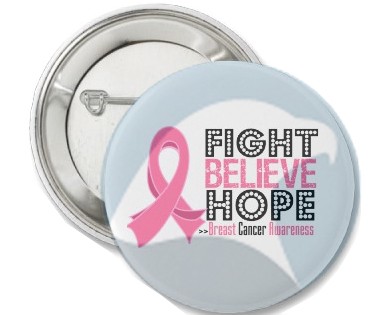 When I was a kid I was very close to my aunt. She was beautiful, spiritual, successful and smart! I wanted to be just like her, and I wanted to soak in everything she tried to teach me. She seemed invincible to me because there wasn't anything she couldn't overcome! As a savvy business woman they use to call her "the Gladiator" because she defeated "no's" from customers, but unfortunately she lost her battle to breast cancer at just 48 years old.
This isn't just another breast cancer tale; it's a story that is important to my family and me. When a family member or friend gets sick, it doesn't just affect one person, it affects us all. It is estimated that 100 million people worldwide currently have breast cancer, that's 100 million families, friends and communities that are touched by this disease.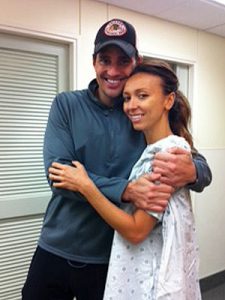 One of our top business motivational speakers Bill Rancic, also knows how it feels to watch someone he loves fight this disease. Besides being the first-ever winner of The Apprentice, a talented speaker, entrepreneur, and current reality star, Bill is a husband and father first! Like many husbands, he was blindsided when his wife Giuliana was diagnosed with breast cancer:
"As a husband and as a man, you wish you could trade places with your wife, but you can't, and it sucks. I, of course, had my moments. But you know, you've got to be strong; I would never break down in front of her. I wasn't curled up in a fetal position in the shower, but there were moments when it was like, It's not fair. Why does she have to go through this? There was anger."
Bill and Giuliana's story has a happy ending because of early detection and their immediate treatment action. Today, they continue to get the message out to the masses about the life and death importance of early detection.
The bottom line is early detection saves lives, a truth that rings true to our Eagles Talent family, especially after this year when one of our own was diagnosed with breast cancer. Though she was stunned in receiving her diagnosis, she was also very optimistic! A big part of her optimism was based on her early detection, resulting in a positive diagnosis. This was all caught by her routine mammogram.
So during National Breast Cancer Awareness month, in addition to walking for those who are no longer with us or  bravely battling breast cancer, turn awareness into action … walk into your doctor's office and get an exam today!

Click to learn how YOU can help.
If you liked this story, you will also like this article: National Breast Cancer Awareness Month: 3 Motivational Speakers Who Inspire