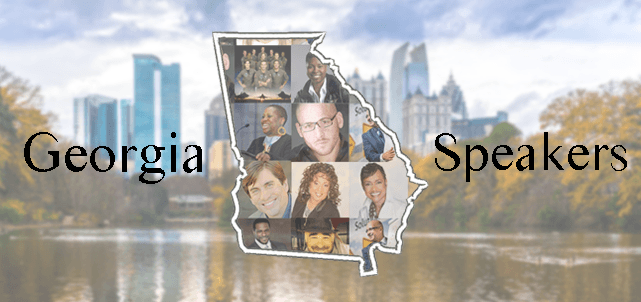 Today, we're shifting gears and heading to Georgia – where some of the best motivational speakers reside! Here are our top Georgia Speakers.
---
Accelerating Performance Through Flawless Execution
As a team of elite military professionals they impart leadership and management skills to audiences. They equip, embed, and empower audiences to be the best they can be in business and in life. They demonstrate how you can revolutionize the way you do business in today's fast-paced world.
Topics: Military, Strategic Planning, Team Building
---
The Speaker with VISUAL Impact
He delivers a unique and entertaining performance using comedy, juggling and acrobatics. His emotionally-charged programs on embracing uncertainty and change provide meaningful content for any audience.
Topics: Entertainment With a Message, Peak Performance, Jugglers
---
First African-American Female Combat Pilot
Vernice "Flygirl" Armour is the first African American woman to become an American combat pilot. After accomplishing her own feats and returning to civilian life, Vernice has dedicated her life to helping others identify and pursue their dreams.
Topics: Military, Leadership, Motivational
---
Author of Cracked, Not Broken
The mental wellness advocate and suicide survivor shares his uplifting story of survival in the hopes of saving the lives of others, reminding audiences they are not alone.
Topics: Education, Health & Wellness
---
Courtroom TV Judge, Making a Difference in Everyday Lives
Judge Hatchett has multiple programs to relate to any audience or organization. In her presentations, she discusses key strategies for understanding who you are as a leader and as a human being and also how to maintain and implement your principles and values in an ever changing society.
Topics: Youth Issues, Women's Issues, Celebrity Speakers
---
Jerome Bettis
Pro Football Hall of Famer
2006 Super Bowl XL champion Jerome Bettis is one of the National Football League's most popular retired players, the sixth best rusher of all-time and a six-time Pro Bowl selection. Additionally, Bettis is a tireless advocate for asthma education and awareness. In 2002, he was named the NFL Walter Payton Man of the Year for his community involvement and work by his foundation. He founded and establish "The Bus Stops Here Foundation" in 1996 to help improve the quality of life for disadvantaged and underprivileged children.
Topics: Football/NFL, Media Personalities, African-American
---
Filmmaker, Author and Storyteller
If you're looking for an infectious, outside the box, captivating keynote address, chock-full of leadership lessons which propel your organization to achieve excellence, then Eric Saperston is the person you want.
Topics: Team Building, Innovation & Creativity, Achievement
---
Sociologist, Best-Selling Author, Comedienne, and Educator
Dr. Bertice Berry reaches both corporate and private organizations with her humorous approach to subjects that have her audiences laughing and reflecting at the same time, while helping them develop the skills necessary to find optimum life-work harmony.
Topics: Diversity & Inclusion, Women's Issues, Motivational
---
Sales Trainer
A poor upbringing from one of the roughest areas of Chicago didn't stop Victor from earning a B.S. Electrical Engineering, an MBA and building a 20 year career as a top sales executive and becoming President of Global Sales and Marketing for a $420M company. In addition, Victor uses his unique perspective as an engineer and sales executive to bring experience, and insight to any business looking to leverage with Artificial Intelligence.
Topics: Sales Strategies, Leadership, Hispanic/Latino
---
Civil Rights Activist and Author of Selma, Lord, Selma
Sheyann was named the "Smallest Freedom Fighter" by Dr. Martin Luther King, Jr. At age eight, Sheyann would sneak out of her house to attend mass meetings. She was the youngest participant to take part in the historically first attempted Selma to Montgomery march known as "Bloody Sunday." In her keynotes, Sheyann transforms attendees' outlooks by speaking about her experience in the midst of racial discrimination, violence, injustices, inequality and more.
Topics: Diversity & Inclusion
---
For speaker fees and availability, email [email protected] or call 1.800.345.5607
---
Eagles Talent 2018 Summer Road Trip:
Your Are Here: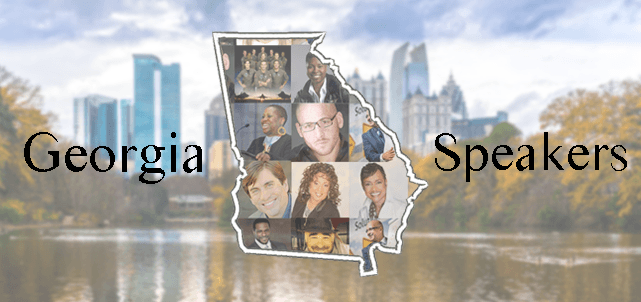 Next Stop: Texas