We've packed up the Eagles Talent car and are on our way to the next stop on our summer road trip –New York! Meet ten of our best New York speakers.

Any of the following presenters are sure to bring their own authentic New York style to your next event, all the while leaving your attendees feeling empowered and motivated.
---
Best New York Speakers:
Three Time Winter Olympian & Jamaican Bobsled Team Captain
His captivating message on conquering the impossible and embracing change teaches you how to move past the inevitable obstacles and live your best life.
Topics: Olympians, Overcoming Adversity, Diversity & Inclusions
---
Real Estate Mogul & Shark Tank Investor.
Turned a $1,000 loan into a five-billion-dollar real estate business. As a speaker and a Shark Tank investor, Barbara imparts her front-lines experience and infectious energy to each person with whom she shares her knowledge.
Topics: CEO's and Business Leaders, Sales Strategies, Real Estate
---
Expert on Future Trends, Innovation and the Digital Revolution
Mike is a dynamic and high energy presenter, blending a multimedia mix of  visuals and eye opening case studies of innovation from his experiences in global markets. Additionally, he researches industry trends and advises executives from the top brands on what to expect in the future for their business.
Topics: Marketing, Technology, Consumer Behavior
---
Entrepreneur, Soapworks Founder, Radio Host
Over the past 20+ years Amilya has started, grown, and turned-around over a dozen multi-million dollar companies and brands by developing the right strategy, business models and teams.
Topics: Innovation & Creativity, Business Entrepreneurship, Women In Business
---
Shark Tank Investor, Founder & CEO of FUBU
Daymond teaches audiences how to apply successful methods in today's business world by providing proven tips on negotiating, boosting sales, and increasing productivity from your team.
Topics: Small Business Development, Reality TV Stars, Branding & Advertising
---
Youth Unemployment Expert & CEO of The Institute for Workplace Skills & Innovation
Jobs and apprenticeship expert Nicholas Wyman is changing the conversation about what a successful career path can look like. His lectures and book, Job U, map out multiple roads to job security and economic prosperity that provide job-seekers with the technical, vocational, and soft skills most in-demand and valued by today's employers and companies.
Topics: Recruitment & Retention, CEOs & Business Leaders, Generational Diversity

---
Host, Storyteller, Video Maker & Former Monk
Meet the British-born, former monk who is now an award winning host, storyteller and filmmaker. Since launching his video channel in 2016, Jay's viral wisdom videos have garnered over one billion views and gained over three million followers globally.
Topics: Social Media & Online Marketing, Motivational
---
One of the Most Respected Voices on Wall Street
Historically the most senior woman on Wall Street, Sallie Krawcheck has a record of turning around financial services businesses, even during the financial crisis, by employing an intense and unique client focus that earned her the title "The Last Honest Analyst."
Topics: Finance & Insurance, Leadership, Women In Business
---
Educator, Innovator, Social Entrepreneur,  Urban Farmer, Keynote Speaker
Stephen Ritz is a South Bronx educator/administrator who believes that students shouldn't have to leave their community to live, learn, and earn in a better one. He moves generations of students into spheres of personal and academic successes which they had never imagined — while reclaiming and rebuilding the Bronx.
Topics: TED Conference, Inspiration
---
Hip-Hop DJ Pioneer, Rock and Roll Hall of Fame Inductee
Grandmaster Flash shares his musical history and the art and science of creating his music. He also provides insightful and inspiring stories of his life story and the music business.
Topics: Arts & Pop Culture, Celebrity Speaker, African American

For speaker fees and availability, email info@eaglestalent.com or call 1.800.345.5607
---
Eagles Talent 2018 Summer Road Trip:
Your Are Here: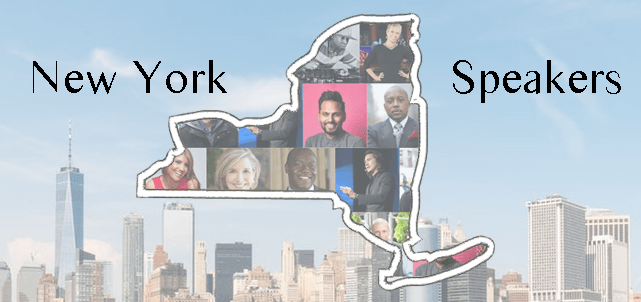 Next Stop: Pennsylvania