As we continue to reflect during Black History Month, we recognize four ground breaking individuals who have also made their mark in the speaking industry. Not only have these four individuals made history, but they have also impacted today's society and inspired change for our future.

Here's an inside look at why these four black speakers are the voices of the future and how they continue to make history daily.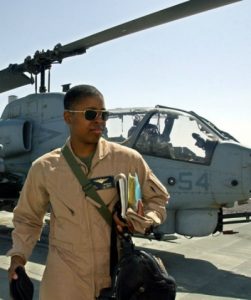 If anyone is capable of being the best version of themselves while simultaneously inspiring this initiative in others, it's Vernice "FlyGirl" Armour. Armour has defied the odds all her life, breaking the glass ceiling time and time again. She is most well known and celebrated for becoming the first African-American Female Combat Pilot, especially impressive for accomplishing the move from cop to pilot in just 3 years. As Armour continues to break records, shatter expectations, and overcome adversity, she moves people to action, explaining that we all have permission to engage. Armour ignites hesitant audiences, motivating them to make gutsy moves and see breakthrough results.
Olympia LePoint, also known as, "The New Einstein" or the "Modern Day Hidden Figure", uses her exquisite mind to educate audiences on facing fears in order to pursue life passions. LePoint has been driven to make a change in this world, serving as an award winning NASA Rocket-Scientist and a STEM Education Advocate. Her inspiration comes from the heart, as well as the brain, showing audiences how to unleash true power from within the human brain. Specifically, LePoint helps those affected by trauma and severe hardship reprogram the brain for success to overcome any obstacle. "It's a reassuring process," states LePoint, "knowing that the tools to accomplish greatness are already within you."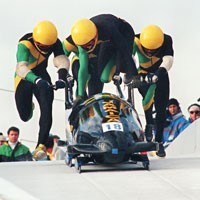 Three time Winter Olympian and Jamaican Bobsled Team Captain, Devon Harris, continues to achieve his dreams by inspiring others to chase theirs. Anyone wanting to conquer the impossible will be enabled by Harris's messages of embracing change in order to move past the inevitable obstacles in life in order to thrive. Harris encourages people to, "Keep on pushing," much like he did coming from a military background. As an former serviceman, Harris understands commitment, sense of duty, and sacrifices of all who volunteer to serve. These real life stories help Harris share messages about perseverance and persistence.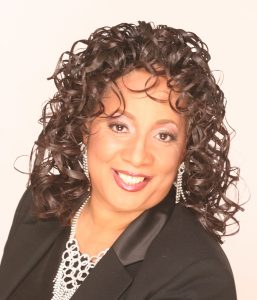 Sheyann Webb-Christburg has been making history all her life. Her work as a young girl was recognized and honored by Dr. Martin Luther King Jr., earning her the "Smallest Freedom Fighter" title at just 8-years-old. Webb-Christburg has been dedicating her life to assisting youth in America, as she was once in their shoes fighting to make change in her community. As a civil rights activist during the Civil Rights Movement in Selma, Alabama in the 1960's, Webb-Christburg experienced first hand discrimination and racism as one of the first African-American's to integrate an all white school. Now, Webb-Christburg's work with the youth offers assistance with building self-esteem, confidence, overcoming adversity, and finding purpose in life.
---
Make history at your event by hiring one of these speakers. Visit eaglestalent.com or call 1.800.345.5607 for more information.