Behind The Podium is a new series we're starting here at Eagles Talent with visiting speakers. On Behind The Podium, we will showcase the speaker's key speaking topics, lively personalities, and intriguing stories. First up, is business strategist, Dr. Kaihan Krippendorff!
---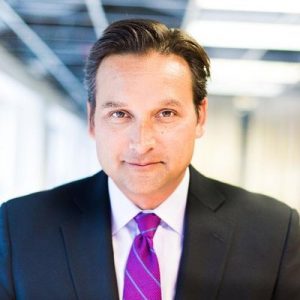 Renowned Business Strategist, Dr. Kaihan Krippendorff  is a speaker who brings a holistic and global perspective to the business world with strategic thinking. He is the founder of a growth strategy consulting firm, Outthinker, and is also a popular blogger and a highly sought-after strategic advisor. He has also advised top corporations including, Microsoft, Johnson & Johnson, and Citibank.
In addition to his mentioned accomplishments, Dr. Kaihan is aWharton Executive Education consultant, a Florida International University faculty member, a teacher of design strategy at Parsons School of Design, and a lecturer at business schools around the globe. He earned his Masters of Business Administration from Columbia Business School, a Bachelor of Science in Finance from Wharton Business School, a Bachelor of Science in Mechanical Engineering from the University of Pennsylvania, and holds a Doctorate of Science in Economics!
Dr. Kaihan customizes his keynote speeches to specifically focus on "outthinking" the competition in his presentations. His cutting-edge ideas bring success and innovative transformations to all audiences. He shares some of his insight in this Behind The Podium episode, including a message on giving up control with coordination, millennial values, and consumer purchasing decisions. Check out the video clip below!
---
For more information on booking Renowned Business Strategist, Dr. Kaihan Krippendorff
check out www.eaglestalent.com or call our office at 1.800.345.5607.
---