What can adventure speakers do for your corporate event?
Bring messages that emphasize perseverance, trust and achieving the impossible!
Meet the top ten keynote speakers who do just that, and are great at being world class adventurers!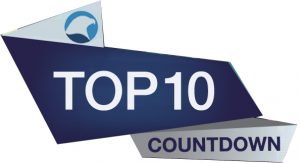 1. John Amatt
John Amatt was a leader and climber on Canada's first successful expedition to climb Mt. Everest. As a leader he teaches others to embrace helpful teamwork by valuing the contributions of others.
2. Mike Mullane 
Astronaut Mike Mullane delivers a powerful message on the individual's role in keeping themselves and their teams safe in hazardous environments. His programs and inspirational life have educated and motivated tens of thousands of people around the world from every walk of business and life.

3. Sharon Wood
Sharon Wood is an icon of human achievement and a powerful motivator who inspires audiences with her story of climbing Mount Everest. Twenty years of speaking to diverse audiences enables Sharon to articulate insightful parallels in performing in environments of adversity, challenge and change.
4. Neal Peterson
Neal Peterson expertly uses the metaphor of sailing to demonstrate to businesses how to leverage economic challenges to their advantage by choosing a winning course and navigating to their advantage. As an adventurer Neal shares a treasure chest of stories that illustrate to audiences that change is about adapting to wind shifts and stormy seas by knowing when to alter course.
5. Robyn Benincasa
Robyn Benincasa advocates helping women who've endured medical setbacks by encouraging survivors not just to survive, but to thrive in the wake of their illness. She brings her unique and inspiring perspective on teamwork to the corporate world while sharing her amazing stories as a world champion adventurer.
6. Yossi Ghinsberg
Author of the international best seller Jungle, Yossi Ghinsberg connects people to life's meaning! Yossi is unique in his delivery…audiences leave with an understanding of the nature of survival and how life is to be celebrated and taken to the highest level.
7. David Miln Smith
David Miln Smith is internationally renowned for taking on world class challenges. A trailblazer and innovator, he explores what is beyond social, psychological, and physical horizons and provides maps to previously uncharted territory.
8. Jeff Salz
Jeff Salz presents a unique perspective on taking risks. For the last 15 years, he has been safely guiding organizations through the turbulent seas of change and facilitating enhanced teamwork in organizations by helping them build 'cultures of authenticity'.
9. Robert Ballard
Robert Ballard is a former United States Navy officer and a professor of oceanography who is most noted for his work in underwater archaeology and his many discoveries, such as the deep-sea vents. He shares fascinating stories from his 120 plus deep-sea expeditions and his discovery of The Titanic.
10. Peter Hillary
Peter Hillary is a powerful and dynamic speaker who takes his audience "with him" on one of his many extraordinary experiences: summiting Mt Everest, feeding and filming a pod of sharks, or making a terrifying descent of a vast vertical rock face in a vicious storm. He ably connects these dramatic achievements to the challenges faced by individuals and teams striving for excellence in their own fields.