"It is up to each one of us, as a woman, to talk about how we're managing it all and to reach out and try to help other women." – Joan Lunden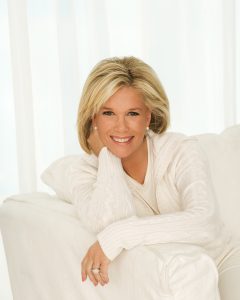 Joan Lunden is an award-winning journalist, bestselling author, motivational speaker, successful entrepreneur, one of America's most recognized and trusted television personalities, this mom of seven continues to do it all!
As a Women's Issues Speaker, she uses her position to influence other women to achieve greatness and recognize the power that they have within. In addition to women's issues, Joan also speaks on a wide range of topics, from Parenting to Health & Wellness and more! Using her real-life experiences, Joan uplifts and inspires audiences everywhere to take control of their lives and help others along the way.
To check fees and availability on Joan Lunden call Eagles Talent Speakers Bureau at 1.800.345.5607.