In honor of Caribbean Heritage Month, we would like to highlight some of our favorite Caribbean dishes from our favorite celebrity chefs, such as….
Chef Joey Altman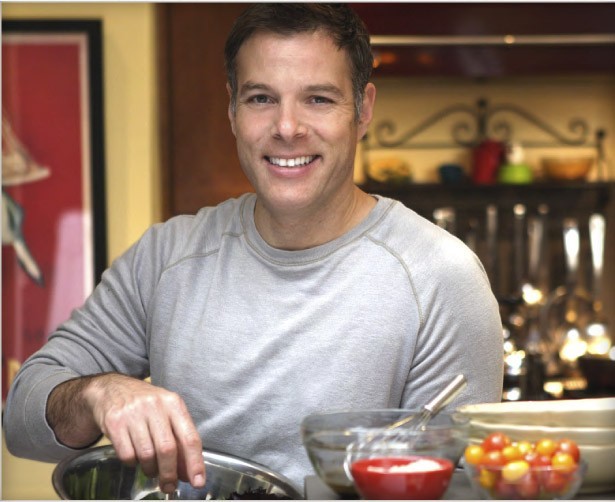 Joey Altman is a television host, cookbook author, restaurant consultant, food & wine educator and public speaker. As a chef he connects his skill with helping organizations define and refine concepts, organize strategies to execute and create the systems to maintain a successful and sustainable operation. Check out his recipe for Caribbean Grilled Lamb Skewers With Long Beans here!
Ingredients:
¾ cup extra-virgin olive oil
1/3-cup fresh lime juice
2 tablespoons grated lemon zest
6 garlic cloves, minced
1-tablespoon cumin seed
1-tablespoon chili powder
1-tablespoon curry powder
Kosher salt
1-teaspoon cayenne pepper
Freshly ground black pepper
2 jalapeno peppers, minced
3 pounds boneless lamb loin or well-trimmed leg, cut into 1-inch cubes
1 pound long beans, tips removed, left long or cut into 3-inch segments (or substitute green beans)
2 teaspoons unsalted butter 
Directions:
1. Put 12 wooden skewers in a pan of water to soak for at least 20 minutes.
2. To prepare the lamb marinade, whisk together ½ cup of olive oil, lime juice, lemon zest, garlic, cumin, chili powder, curry powder, 2 teaspoons salt, cayenne, ¼ teaspoon black pepper, and jalapenos in a medium bowl. Taste and adjust salt, pepper, cayenne, and lime juice.
3. Put lamb cubes and marinade into a large glass baking dish and toss, rubbing marinade all over lamb. Thread 4 to 5 pieces of lamb onto each skewer. Place skewers into baking dish, cover with plastic wrap, and refrigerate for at least 1 and up to 4 hours.
4. While lamb marinates, preheat a grill or broiler to medium-hot and prepare beans. Saute beans in remaining ¼ cup olive oil in a large skillet over medium-high heat, stirring frequently, until they are tender and begin to blister. Stir in butter, 1-teaspoon salt, and ¼ teaspoon black pepper. When butter just begins to brown, transfer beans to a warm serving platter and drape with foil.
5. Grill lamb, turning skewers every few minutes, until medium rare (internal temperature of 130 degrees), about 6 minutes. (Alternately, skewers can be broiled until medium rare.) Transfer skewers to a plate and let stand for 5 minutes.
6. To serve, place long beans to the side, and lay skewers across them.
(Serves six)
Interested in booking Chef Joey Altman, check out his profile on our website or call Eagles Talent Speakers Bureau at 1-800-345-5607.
Want more recipes?
…then check out other dishes in honor of Caribbean Heritage Month from Chef Curtis Aikens!