National Blog Posting Month celebrates all the weird and wonderful blogs out there! While our blogs may not be weird, we have definitely had some wonderful moments in 2017.
Here at Eagles Talent, our blog is a team effort where several of us contribute to content. In honor of this month's theme, we've decided to recap on some of our favorite submissions.
---
At the beginning of this month, I wrote an article on Matt Mayberry, a former Chicago Bears linebacker. I blogged about him after his interview with us because I believe his story is relatable to everyone on some level.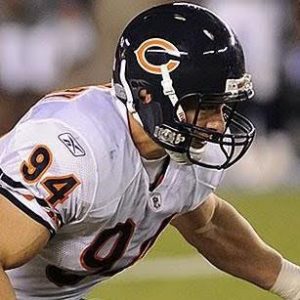 I favored this blog because Matt's story about overcoming adversity and living in the 'now,' rather than always trying to be 'the best,' is a way of life that I think many of us should follow. He was able to turn his life around by focusing on a positive vs. a negative and came to a realization that by living in the moment, we can all appreciate the good, the bad, and the ugly.
Matt's main focus during his presentations is to make sure that everyone becomes the best version of themselves by providing them with actionable materials, such as ideas and strategies, that audiences can implement into their daily lives.  
To view the full article, video, and interview click here!
---
For more information on booking former Chicago Bears linebacker
Matt Mayberry, please contact us at www.eaglestalent.com or call 973.313.9800.
---