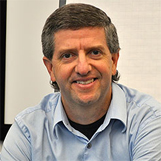 Dave Fleming
Workplace Humorist, Speaker & Trainer
X
Program Descriptions
Inside the Cubicle: Finding the Humor at Work
Dave reveals the humor found in every workplace and he translates that into ways individuals and organizations can increase productivity, communication, and morale.

The Best Boss Ever Can Be YOU
Dave shows the tremendous impact managers have on the productivity and morale in any office. He provides examples that showcase the traits of great managers that all in the audience can easily begin to emulate.

The Power of Connection
Dave teaches and inspires with this example-rich, humor-driven presentation of the massive impact of building connections within and outside the workplace.

What goes on inside the mind of a client?
This program is designed to arm agency personnel in all departments with insights that will improve client meetings, presentations, and relationships. The insights are woven with humorous stories and anecdotes that will have your entire team learning and laughing throughout the entire presentation. Dave built this program from his personal experience as well as with input from senior leadership at companies like PepsiCo, Pizza Hut, Southwest Airlines, and Sonic.

Skilled Emcee
Nothing is worse than a meeting, presentation, or event that doesn't flow. Dave Fleming provides mad flow as an emcee. And he's funny. He's clean, keep your audience engaged funny. He's "I've worked in corporate America for 20 years and sat in that audience and know what they need" funny.

He can set up your senior leadership for success with smooth transitions and provide a skilled, friendly, interview-style framework for a presentation. He can also be serious and recognizes the importance of the proper tone at a meeting.

If you want mad flow from a funny, skilled emcee who understands what a successful meeting looks like, then Dave is your man.

Awards Show Host
Dave Fleming believes the focus should be on the award winners, but not at the expense of the audience. Dave gets it. He has hosted Award Shows for Fortune 500 companies like Dr Pepper and Pizza Hut. When he hosts an awards show, it is not an endless, boring procession to the podium, but an entertaining evening in which the winners feel special and the audience is entertained. Recognition is such an important part in building a rewarding workplace – an expertly run awards show will deliver that goal.

Game Show Host
Funny? Check. Experience hosting game shows for groups large and small? Check. Improv and performance background to ensure participants and audience are entertained? Check. Prior hosting experience for Fortune 500 companies like Walt Disney World? Check.

The key to a successful corporate game show is a great host. Dave loves game shows and will bring his humor and passion to your event. He will even write and create the game show itself, personalized to your specific needs. He has showcased new products, given out bobble heads of corporate executives as prizes, and involved 600+ potential contestants.
Cube Smarts
In this program, I teach college students the inside scoop on how to succeed in a new job or internship. I've coached many interns and new hires throughout my career and have a passion for setting them up for success. But this isn't a boring lecture. It's engaging. It's full of the crazy stuff that happens in office break rooms and on conference calls. The students laugh as they learn — the best way to retain the information.
Dave Fleming is one of the top speakers and corporate trainers in the country. He oozes passion on stage. He is a workplace expert who is committed to helping individuals and companies create more rewarding offices.

He's also funny. He was voted the #2 corporate comedian in America by cbsnews.com. His humor is unique and universally appealing to those living the cubicle life. His pinpoint portrayal of the challenges we all face at the office has resulted in him being described as the "Jerry Seinfeld of the office." Dave translates his humorous observations into ideas and tips that can be immediately put to use when his audiences return to their workplaces.

Since Dave was 10 years old, he has displayed his passion for life. Here's what Billie Jean King said in a newspaper interview after a tennis clinic she held in Albuquerque, NM:

"I love this guy. He's my kind of kid," she said of a boy wearing a Pittsburg Pirate baseball hat. The little guy ran down everything Billie hit. "He's going to make it in life some way, somehow."

What a humbling quote from a Hall of Fame athlete. That moment was a microcosm of Dave's life. A love of tennis, an intense loyalty for Pittsburgh sports teams, and relentless energy. The same energy and enthusiasm Billie Jean saw from that ten-year-old tennis player is what Dave brings to his speaking and training clients today.

Dave started his journey of entertaining corporate groups in Orlando. He hosted game shows and award shows at Disney properties, resorts, and theme parks. And he even designed games for Disney guests to play while waiting in line. He dubbed this Q Crew and it was a big success for Disney as they rarely allow "outsiders" to interact with their beloved guests. But Q Crew helped them alleviate the number one problem at the theme parks – waiting in line. This passion for creative problem solving has served Dave well throughout his career.

Dave has also been analyzing consumer behavior, having worked for over 15 years as an expert marketer for companies like Snapple, Delta Dental, and Cadbury Schweppes. With that keen eye, he sees the workplace unlike anyone else on the planet. He's passionate about improving the human dynamic. He thinks conference calls are hilarious. And don't get him started on recall emails.

Dave's humor-filled speeches and training programs are designed to provide instant impact. He wants his audience to LAUGH, LEARN, and then take those ideas and go LEAD change back at the office.

Dave is excited about the summer 2013 publication of his first book Inside the Cubicle: Discover What Really Affects Workplace Morale and Productivity. This book shows individuals and organizations how simple changes can deliver big results. Put a chocolate chip cookie in every box lunch and productivity at that meeting WILL increase, guaranteed.

Dave is also doing commercial work these days. He recently appeared in a promo for Dallas, TX Channel 21's fall comedy lineup.

Last and so certainly not least, Dave's family is everything to him. He has a beautiful wife (the Lovely Deb Fleming) and two terrific daughters. You will find them all laughing together in Frisco, TX, a suburb of Dallas.
Books

Inside the Cubicle