In an ever-changing digital world, it's vital for businesses and organizations to stay ahead of the latest economical and technological trends. How do you do that? Through the help of a futurist! A futurist specializes in helping businesses prepare for the future by analyzing data and trends and making predictions.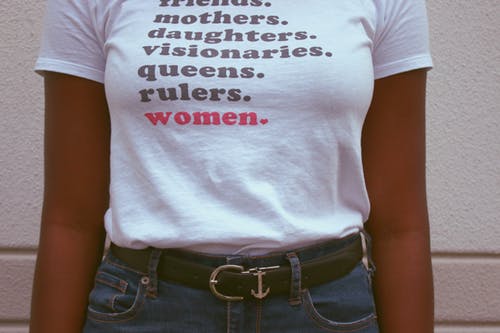 At Eagles Talent we believe the future is female, so we are showcasing three female Futurist speakers who can give your organization a clear understanding of what to expect in this ever-changing business climate!
---
Executive Vice President and Chief Operating Officer, The Future Hunters
Erica Orange is Executive Vice President & Chief Operating Officer of The Future Hunters, one of the world's leading futurist consulting firms. She evaluates emerging social, technological, economic, political, demographic and environmental trends – and identifies the strategic implications (the "So what?") of those trends for several of the most influential Fortune 500 companies, trade associations and public sector clients.
Erica's ability to connect-the-dots, spot patterns, think critically and analytically, and translate that into actionable strategies is what has made her an invaluable asset to clients. Erica frequently speaks to a wide range of audiences about global trends that are shaping the landscape today. She has also authored numerous articles, book chapters, and industry white papers on cutting-edge, future-focused topics. Erica is recognized in the industry as having a unique, innovative and fresh perspective. Read More…
---
Shara Evans
Teaching organizations to look beyond today, and prepare for the emerging technologies of tomorrow
Shara Evans shows organizations how to take advantage of the opportunities underpinned by emerging technologies. As one of the world's top female futurists, Shara is one of those rare individuals who merge incredible technical skills with an innate understanding of the social and economic impact of new technologies.
Regarded as a leading expert on emerging technologies, cyber security, digital privacy and the future of health, humanity and work, Shara is regularly featured on broadcast television. She's appeared on ABC's Q&A, The Project, Sky News, Weekend Sunrise, Lateline, and more and is routinely interviewed by radio, print and online media. Read More…
Topics: Futurists, Technology, Cyber Security & Identity Theft
---
Strategic Futurist, Corporate Strategist, Keynote Speaker

Described as endlessly optimistic, Nancy Giordano is a strategic futurist with a drive to help enterprise organizations and visionary leaders transform to meet the escalating expectations ahead. Recognized as one of the world's top female futurists, she has spent her career building, shaping and evolving a portfolio of $50 billion worth of major global brands.  Executives love her unique abilities to sense and synthesize the shifts ahead and to guide those ready to build more relevant and sustainable solutions.
Nancy started a formidable career at several of the most influential ad agencies in NY, Chicago, and LA.  For more than a decade now, she has been the Founder/CEO of Play Big Inc., a strategic inspiration company, applying her broad understanding of the intense cultural and technological shifts we're facing. Read More…
Topics: Futurists, Artificial Intelligence (AI) and Robotics
---
Interested in a female futurist? Visit www.eaglestalent.com or call our office at 1.800.345.5607 for more information.