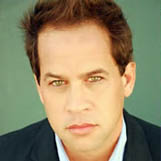 Bobby Borgia is a magician, illusionist and magic consultant, who uses his knowledge and skills as a designer of incredible illusions combined with tasteful humor and charm to leave any viewer with an unforgettable experience. Borgia's unique knowledge and proficiency have allowed him to create and maintain a successful twenty-five year career. His performances span the globally. He has made several television appearances on the Disney Channel, Fox's "Masters of Illusion", ABC's "The Greatest Magic of Las Vegas", and NBC's "The Pretender." He has created grand scale illusions for some of today's top concerts in the music industry.
To check fees and availability on Bobby Borgia call Eagles Talent Speakers Bureau at 1.800.345.5607.
[bitsontherun JE0NSnuV]

Go ahead … click the Eagle.
Subscribe to our blog
Stay up to date on all the latest news at Eagles Talent
By continuing to browse, you consent to our use of cookies. To know more, please view our
Privacy Policy.
Hide