Last night was the Healing in the Heartland Benefit concert for the United Way of central Oklahoma May Tornado relief fund.
Country superstar Blake Shelton was joined by Darius Rucker, Rascal Flatts, Vince Gill, Reba McEntire, Usher and Miranda Lambert to help raise funds for victims of the deadly May 20 EF-5 tornado — the most powerful category for tornadoes.

Audiences watching the broadcast were encouraged to pull together and donate what they could by either calling 1-800-890-4999, texting "Rebuild" to 52000 to donate $10, or going to Facebook.com/unitedway to donate on the site. Donations could also be made at participating Starbucks stores.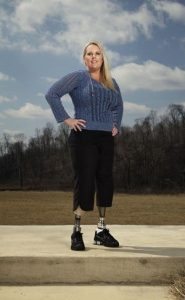 One of the most famous Tornado survivors is our own Stephanie Decker, who was touched by the tragic events on May 20th. She offered this message to Oklahoma:
"I pray for you and all of your families. I pray for your survival. Your survival from this tornado and your survival from the loss of loved ones. Your survival after losing everything. I pray you find peace and forgiveness at how brutal Mother Nature can be. I just pray they find you in the rubble. Keep yelling they will find you. Have faith keep yelling they are coming for you— I am here if you need me.."
Learn more about the Stephanie Decker Foundation, and what it does to help those in need.