On May 5th, Howard Stringer, Sony CEO posted a letter of apology on the Sony PlayStation blog for the recent cyber-attacks which exposed private information of over 100 million customers using:
The Sony PlayStation Network, which allows users to play online games, surf the web, chat with friends and download games.
The Qriocity entertainment service, which streams movies on demand.
Sony Online Entertainment, which offers massively multiplayer online games.
While Sony claims that no credit card or personal information has been misused, there is no telling whose hands the data is in. If anyone has had their identity taken, it is not fun, and can often result in many, many hours of trying to find the guilty party (and there are countless stories of NEVER finding the thieves).
In this digital age, we are so encouraged to share so much information, whether it's social media sites (Facebook, Twitter) or just handing over our information when purchasing products on a website. We've all purchased something online, right–heck, even at the store, when we provide our credit card, that number goes into a computerized system. While we hope that when we give our information to a trusted company (like Sony), we are doing so with the idea that our information will remain private. Unfortunately, with the latest example, Sony, this isn't always the case.
While companies like Sony are working on solving these kinds of problems to help protect our information, how are you solving the issues (either at the workplace or privately)? How easily do you give up information?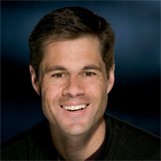 I was at the IASB (International Association of Speakers Bureaus) last weekend and watched identity-theft speaker John Sileo speak on this relevant issue. He actually had his identity stolen–by a person he knew! During his presentation, he showed us countless examples of how someone can get all they need from you–from taking pictures, holding your personal belongings, or waiting for that one moment when you are NOT looking. All an identity thief needs is one vital bit of info to begin their quest to destroy your (or your organization's) life.
John's talk was so powerful to all of the bureaus in attendance and has certainly made me more aware of my surroundings (and the information I'm sharing).
[youtube]https://www.youtube.com/watch?v=Pd26L1lrJbE[/youtube]
Don't wait until your identity is stolen, request speaker John Sileo for your organization's next conference by visiting our 'contact us' page.