D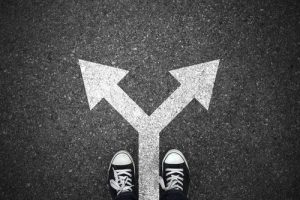 ecisions, decisions — we all have to make them. However, if you're in a leadership position, the choices you make can impact your team. In his article, Jones Loflin uses a hectic airport experience to explain the potential dangers of not making a tough choice quick enough.
---
Why Leaders Need To Make The Tough Decisions…Now!
By Jones Loflin
Innovative Yet Practical Solutions For Today's Leaders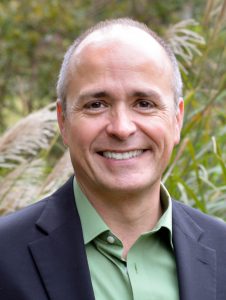 My recent travels included flights on Delta airlines during their struggle with cancelled flights due to a major weather system affecting the east coast. On one day I had to book a last minute ticket on American Airlines to get to Dallas for a meeting, and as I sat at the airport all afternoon the following day, I could see that my return trip on Delta wasn't looking good. I gave some quick thoughts to other options, but chose to wait it out and hope for the best.
At 6 PM I received notification that my flight home had been cancelled and that my options were either a United flight the next day or wait and take a Delta flight two days later. Not liking either of those possibilities, I ran to the gate of an American flight headed to Charlotte and purchased another last minute ticket. I was home by midnight!
The experience reminded me of three dangers leaders can face if they won't make the tough decisions. They include:
You limit your options for the future.
Because of my inaction, I only had one choice to get home that day. If I had more deeply explored other options sooner, I could have avoided the hassle of the frantic run to the other terminal, and the cost of the last minute flight. How might you be limiting future choices for yourself or your team by not taking action now?
You can't focus on what's most important.
Throughout the afternoon I was frequently checking flight schedules and calling the airline to get updates. I got very little real work done. If I had made a decision earlier, I could have shifted my focus to more strategic thinking, like preparing for upcoming presentations. How is your indecision on a tough issue hindering your ability to stay focused on your other important work?
You prevent your team from being able to get the right work done.
The option of getting home the next day meant that I would miss a meeting where I had a significant leadership role and if it was two days later, my family would have to change their plans. How are you holding your team back by failing to make a decision on a difficult issue?
What tough decisions do you need to make…NOW?
Jones Loflin is a global keynote speaker on innovative yet practical workplace challenges and opportunities specific to the critical needs in today's marketplace. He is the author of several leadership books, including Always Growing and the award-winning Juggling Elephants. Jones is well-known for his solutions for individuals, groups and businesses dealing with leadership development, work-life satisfaction, and change.
For more information on booking keynote speaker, Jones Loflin, for one of your events, check out www.eaglestalent.com or call our office at 1.800.345.5607.