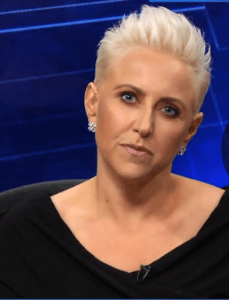 Our managed speaker, Laura Schwartz has an exciting and busy schedule. As former White House Director of Events, Laura often serves as a political expert. Her latest activities include filling in for legendary TV and radio host, Larry King!
While Larry celebrates his 60 years in broadcasting on the east coast, Laura will be the host of his show PoliticKING with Larry King. In the first of three scheduled episodes, Laura interviewed Congressman and former Libertarian Presidential Candidate, Ron Paul.
They discussed the current presidency under Donald Trump, and his first 100 days in office. Topics like healthcare, foreign policy and military spending were covered.
---
Watch Entire Interview:

For more information on booking a managed keynote speaker for one of your events, check out www.eaglestalent.com or call our office at 1.800.345.5607.