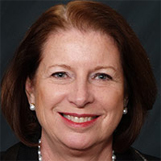 Linda Sharkey
Business Strategist, HR Executive and Fortune 10 Talent Development Expert
Traveling From
California
X
Program Descriptions
Global Mindset
Global mindset – through Linda's experience in developing global leaders at Chase Bank, GE and HP Linda saw many global leaders that were successful but they were few and far between and the stories of the impact of the lack of global mindset were astounding. She has developed a framework for what really makes top global leaders. Linda along with several colleagues researched why some leaders struggle in global contexts and others thrive. She analyzed over 150 highly successful global leaders in such companies as GE, HP, Jones Lang LaSalle, Shell, Standard Charter Bank to name a few and found 5 critical factors that makes these leaders stand apart. The research that she and her colleagues have done is ground breaking and takes the noise out of what drives successful leaders – it is truly 5 behaviors. She goes through, the 5 traits, how they make decisions, how they collaborate with others, how they develop their people as well as how you spot them, development and retain them. She will share the research and the stories about global mindset that we all can identify with.

Diversity
Linda was responsible for global diversity at HP and throughout her over 30 year career. She has seen the various cycles of diversity and recognized that much of what is done today is just not realistic or practical and more importantly has not moved the needle. Companies still lack the diversity they need at the top. Yet every day diverse talent walks through the doors of every company. Linda tells the story of what she did at HP to break the unproductive patterns and really focus on building talent at all levels. She made some ground breaking controversial moves that increased the diverse promotions of women into leadership ranks by 38%. Diversity according to Linda is all about an inclusive culture and aligning global diversity to talent management and not quota's and goals. Linda can tell you what cultures will support diversity and what gets in the way and how you uncover your cultural elements no matter how hard you recruit will keep you from having a diverse talent organization.

Leaders Developing Leaders
At GE Linda developed the Executive Leadership Development Symposium (ELDS) named a best practice by Jack Welch and that still runs at Crotonville today. She tells the story of how she developed that program and what made it so powerful. No powerpoint pitches but leaders telling their stories about their greatest leadership lessons, challenges and failures and what they learned that made them who they are today. Linda worked with each of the leaders as faculty and helped them shape their leadership story. The approach and impact was so powerful that it was introduced into the famed GE Business Managers Course (BMC). She has extensive experience in developing leaders as coaches and establishing peer coaching for leaders to help coach each other. She has some great stories of successful implementation.

Women's Leadership Forum - The Brand is You
As a leader in the GE Women's Network, the sponsor of HP'S Global Women's network and Advisory Board Member of Catalyst Linda has extensive experience with women's issues in the workplace. She give a powerful talk about how to identify your brand, and understand what you need to do make sure your brand is what you want it to be. She provides tips on uncovering perception of you and how you can gain the necessary skills to shape your brand for success. She walks groups through a series of exercises to uncover the power of who you are and how to make that work for you every day. In addition she takes participants through a peer coaching model so they can real time feedback on how to best develop their brand.

Leadership and Culture: The Keys to High Performance
Linda is an expert in organization culture and the impact that culture has on organization performance. She takes leaders through the elements of their culture that is helping them achieve their business strategy and what is getting in the way. Leaders are the critical shapers of the cultures that they lead and knowing the hidden behaviors and values that block and sometimes stifle performance is critical in today's intense business environment. Linda helps you peal back the onion to see the invisible aspects of your organization and helps you shape a path to improved performance. She has had extensive experience in cultural integrations of both large and small companies and can provide the steps and lessons learned to make those integrations a success.
Optimizing Talent: What Every Leader and Manager Needs to Know to Sustain the Ultimate Workforce
Dr. Linda Sharkey, Executive Director for the Global Talent Network, shared highlights and answered questions about her newly released book, Optimizing Talent. Extensive research and experience with Fortune 500 companies has led Dr. Sharkey to conclude that most organizations still come up dry in their attempts to develop a sustainable system – let alone one that allows for talent practices to be as well articulated and clear as most other operating mechanisms with in companies. By highlighting specific actions, tools, and techniques, this book creates a Talent Formula that ensures rigor in talent practices and makes talent optimization a top priority every day!
Dr. Linda Sharkey is an HR Executive and Business Strategist with experience in Fortune 10 companies, speaking to, coaching and developing leaders and teams and driving talent development initiatives that support productivity and company growth. She is a founding member of the Marshall Goldsmith Group focused on helping successful executives become even more successful.

Linda Sharkey is a proven leader with experience and specific expertise in culture transformation, developing high potential leaders and building proven talent processes that yield better leadership capability. Her books include Optimizing Talent and Winning with Transglobal Leadership.

Linda Sharkey currently is Executive Director of a worldwide organization that connects key HR heads from the largest corporations in the world. She provides members new ideas, advice, practical materials and "early warnings" on key trends and innovations.

Most recently Dr. Sharkey was V.P., People Development at Hewlett Packard, responsible for establishing and driving the company's talent management initiative, performance management processes, career development, executive staffing, coaching, and diversity and inclusion efforts. In this capacity she launched an executive development process that resulted in key actions to drive a high performance culture. She refocused the diversity efforts to be part of the mainline talent management initiatives and embedded them into the core processes of the company.

Dr. Linda Sharkey is widely published in the area of leadership development, culture change and executive coaching. She is frequently a keynote speaker at company events, Linkage, Talent Management Magazine conferences, Conference Board and the Organization Development Network. She holds a PhD in Organization Development from Benedictine University, MPA from Russell Sage College and a BA in History from Nazareth College. She is also a past two-term member of the Academy of Management Board for OD as the scholar practitioner. Linda is also now radio show host of iLead-the Leadership Connection.

More About Speaker, Linda Sharkey…
Prior to HP, Linda Sharkey was with GE and held numerous Senior Human Resources and Talent Management roles. She established a leadership development effort for GE Capital that became part of the Crotonville offerings and was named a "best practice" by CEO Jack Welch. Dr. Sharkey also led several key cultural integrations and established a coaching process for executives, developed HR professionals as coaches and personally coached many senior leaders.