In San Marcos La Laguna, Guatemala, over 60 percent of families live on less than $2 per day — the measure of extreme poverty. The village also faces high rates of malnutrition, especially among children. Known for her world travels and social impact projects, social entrepreneur Mallory Brown recently found herself in Guatemala. Here, she met a group of women who work on on eradicating malnutrition and empowering women in their village.
As part of her Walk A Mile initiative, Mallory is walking a 26-mile marathon around the world. For her third mile, Mallory partnered with Konojel, an organization that serves to empower women while reducing malnutrition and poverty. Here's the latest on mile three out of 26 in which Mallory walked with Laura in Guatemala.
Konojel is actively empowering women.

In Guatemala, women face widespread discrimination along with a lack of opportunities. Oftentimes, they are told they cannot complete a certain task or job simply because they are women. As a result, many women are confined to the home and do not have the opportunity to work in many fields.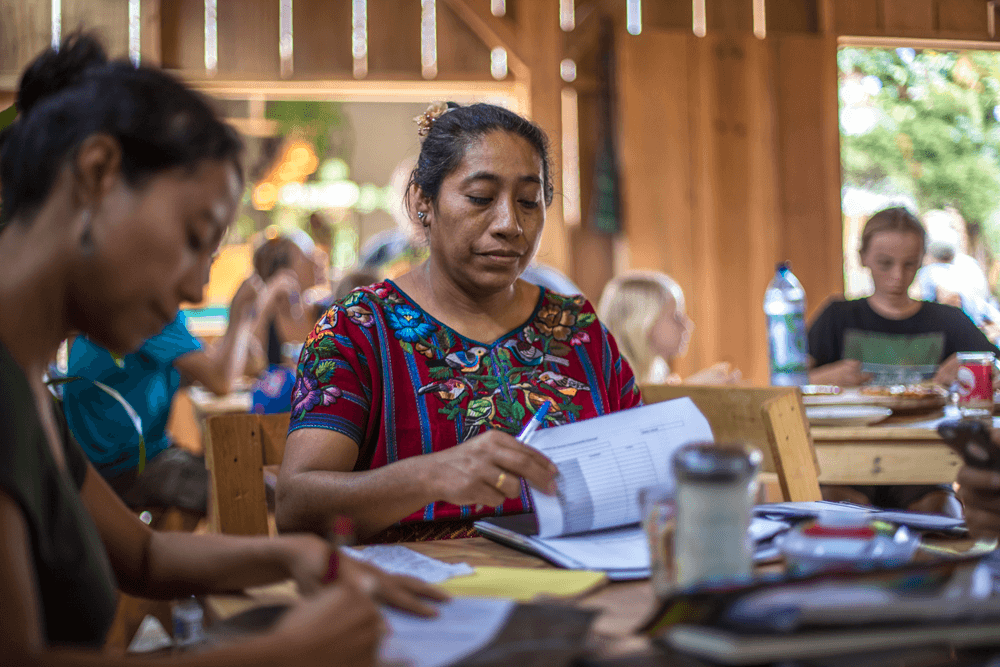 Konojel employs women in areas such as cooking, management, and business, ensuring that they develop essential skills necessary for any job. Not only does Konojel provide them with employment, but the organization also encourages women to run their own micro-businesses. Subsequently, Konojel supports their businesses by selling their products, including handmade bags, aprons, and sweets.
Konojel's mission is to reduce chronic malnutrition and endemic poverty.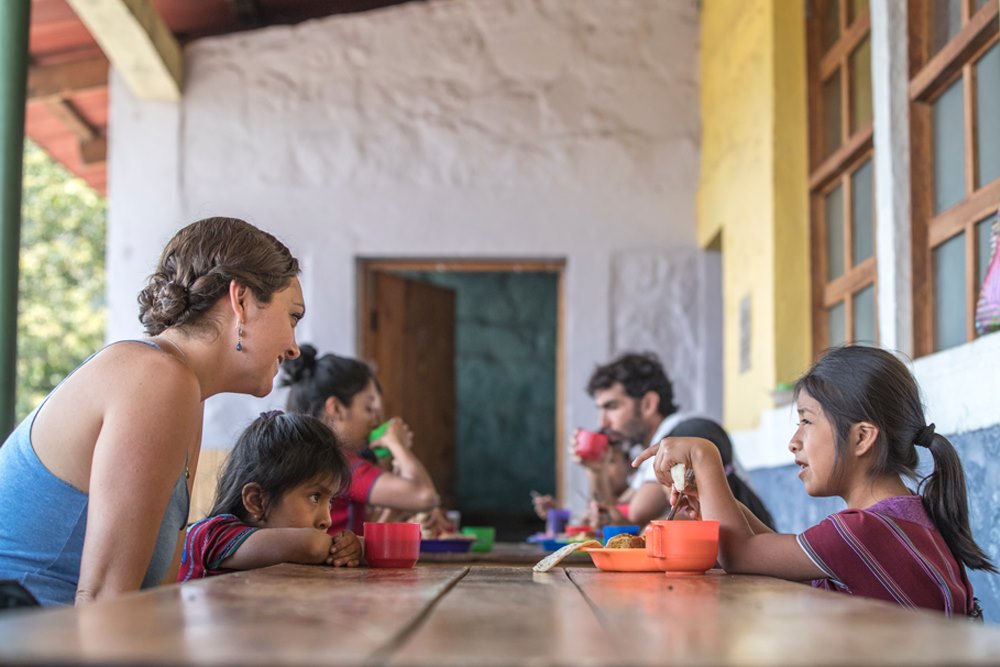 The women who work at Konojel are not only working toward their own empowerment, but they are also giving back to their community in tremendous ways.
According to Konojel's website, seven out of ten children in Guatemala's indigenous communities suffer from malnutrition.
Konojel offers a daily lunch program and nutrition workshops, which educate children and families on healthy eating habits. It also provides them with the nutrients they need to live a healthy life and combat malnutrition.
Women are able to serve in leadership roles and manage their own micro-businesses.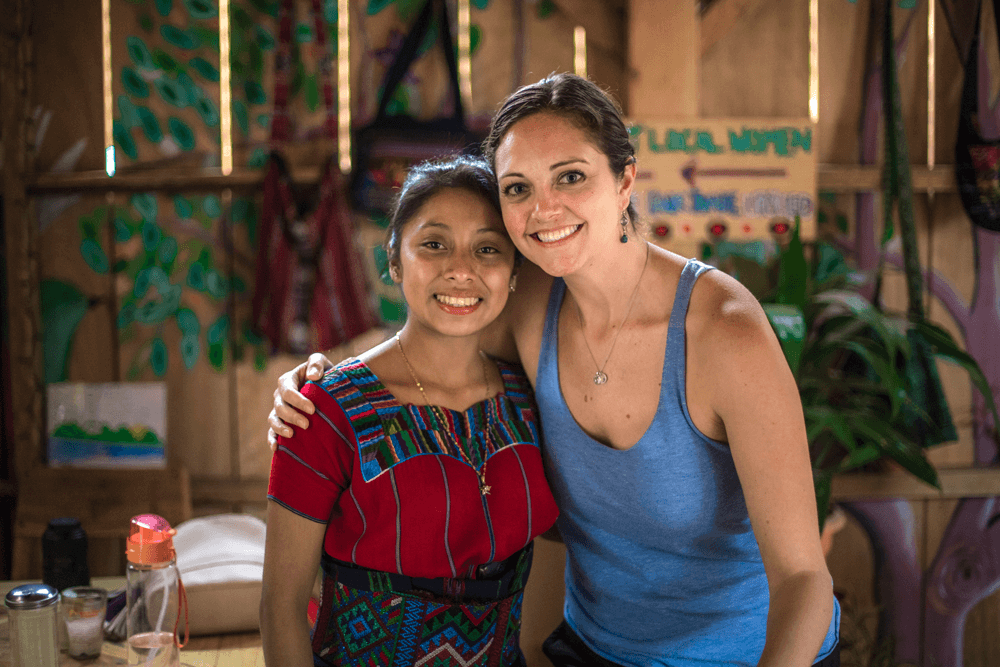 Laura, a program manager at Konojel, says she is always fighting to give women more opportunities in Guatemala. Through her job, Laura hopes to teach and empower women so they can work in productive jobs while giving back to their community.
The organization empowers women to branch out and create their own micro-businesses. With knowledge on how to create and sell a product, these women are then able to sell their own products at Konojel.
Konojel aims to leave a positive impact on the community while empowering women.

Through daily lunch services and a women's entrepreneurship program, Konojel's mission is to create a positive impact all around. They serve to empower women and families by providing nourishment, employment, and education.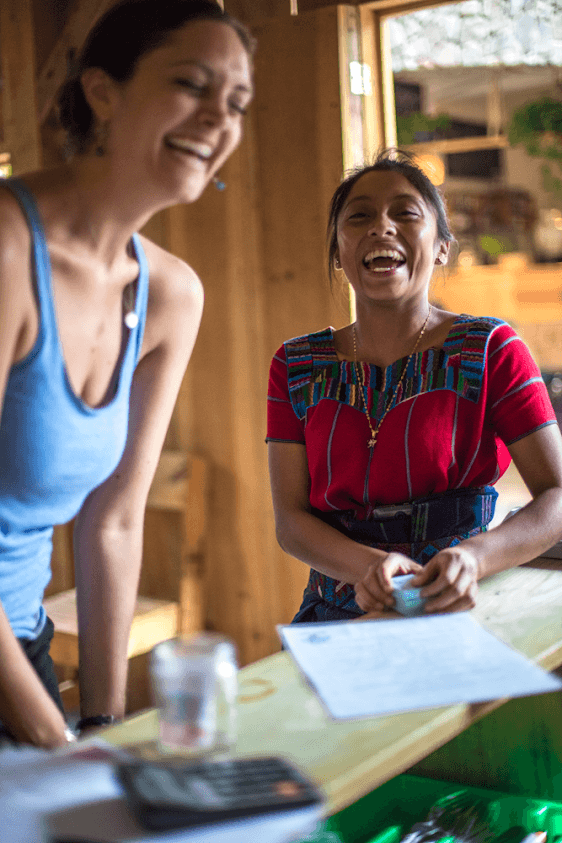 As a result of Konojel's efforts, women like Laura are empowered to work to earn an income and create a positive change within their community.
Make a donation today!
$52 goes a long way and provides one month of nutritious meals, educational support, and job training for one person at Konojel. By making a donation, you will be contributing to Konojel's mission of empowering women and ending the cycle of poverty.
Click here to learn more about Walk A Mile and to make a donation today!
---
Interested in booking storytelling speaker Mallory Brown for your next event? Visit eaglestalent.com or call 1.800.345.5607 for more information.