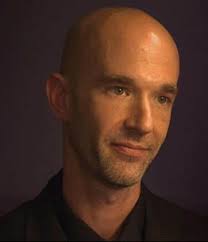 Imagine you are a photographer who just spent 18 days in Syria taking photos of disturbing live combat of the Free Syrian Army and are on your way home back to the United States.
Now, imagine being under an hour away from the Turkish border and being captured and held as prisoner of war by the al Nusra Front terrorist group for seven months.
Over those months, you are suffering and seeing unspeakable torture and seeing how dark humans can be to one another.
Now, see yourself escaping from prison, the sixth one you have endured, and making it back to the border and to freedom in less than 24 hours with no phone, money, or passport.
It sounds like a nightmare to us, but to freelance photographer Matthew Schrier, it was once his reality.
Upon returning home, Schrier's story of survival became an international phenomenon. He was featured in media worldwide, including CNN, 60 Minutes, Fox News, and appeared on the front page of the New York Times. He is also set to be featured in Academy Award nominee Sebastian Junger's upcoming documentary, which will air on the Discovery Channel later this year.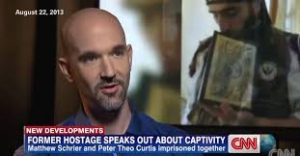 As a master on leadership and cultural diversity, Schrier is an asset to any organization. His keynote speeches demonstrate his expertise on how to bring an organization together despite any interpersonal differences.
Schrier also stresses how trivial things such as religion and politics did not matter while he was held captive with 30 other men. Since these personal characteristics did not affect a group of prisoners, Schrier believes that they definitely should not affect a workplace environment.
As a person who has witnessed the darkest side of humanity, Schrier shows attendees how they can cultivate their brightest futures.
For more information on booking a keynote speaker for one of your events, check out www.eaglestalent.com or call our office at 1.800.345.5607.