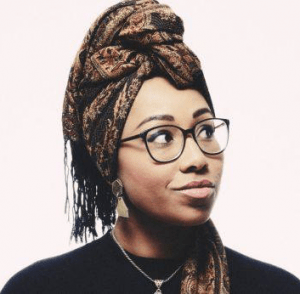 Since she was 16 years old, Yassmin has been empowering young men and women single handedly. At the age of 16, she founded the organization, Youth Without Borders, an organization that encourages young people to realize their full potential through collaborative and community-based programs.
Since then, she has continued to make a name for herself. She has sat on the Australian Multicultural Council, was Head of Media on the Youth G20 Summit and currently sits on the Boards of ChildFund, The Council for Australian-Arab Relations (CAAR), and the domestic violence prevention organization, OurWatch. Yassmin's advocacy work has been recognized with many awards. To name a few, she was Young Muslim of the Year in 2007, Muslim Youth of the Year in 2015, and  was the youngest woman named in Australia's 100 Women of Influence.
Yassmin has a true passion for speaking up for what she believes in and holds a strong desire to help others get the treatment they deserve. Throughout all of these accomplishments, she found the time to become a debut author at the age of twenty-four with her coming-of-age-memoir, Yasmin's Story. During her triumph, she also had great success in becoming a Mechanical Engineer and her work was even recognized by the United Kingdom's Institute of Mechanical Engineers. She was named one of Australia's most influential engineers by Engineers Australia.
In addition, Yassmin presents keynote speeches all over the globe and strives to combine lives of racially, culturally and linguistically diverse backgrounds.
Keynote Speech Preview: What does my headscarf mean to you?

_____________________________________________________________________
Furthermore, she will be visiting us at Eagles Talent for an interview on September 21st so make sure to send any questions you would like to ask Yassmin to our Twitter or Facebook pages to be featured in our next video!
---
For more information on booking Yassmin Abdel-Magied:
check out www.eaglestalent.com or call our office at 1.800.345.5607.