Why book Dr. Robert Rotella for your next event?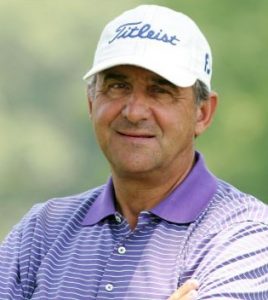 Since 1984 clients from all over the world request him as a keynote speaker. Dr. Bob Rotella has coached 74 winners of major championships in men's, women's and senior professional golf, and his message is a simple one of success. As a Peak Performance Speaker, Dr. Rotella dedicates his life to helping professionals reach their goals and shatter every barrier in their way. In his presentations, Dr. Rotella explores the importance of believing in ideas and dreams. His keynotes are laced with the basic concepts of free will, commitment, persistence and confidence!
Program Descriptions:
Golf Is Not A Game Of Perfect Program Descriptions
Robert gives a speech based off of his best selling sports psychology book of all time, and one of the three best selling golf books in history.
Golf Is A Game of Confidence
Dr. Robert Rotella creates an attitude and mind set common in achievers in all areas of life, business and sport. His programs get results. He uses proven principles to banish limitations and show individuals how to play their best in life, business, and sports.
Success is an Attitude
Dr. Rotella believes that success is all about one's perception of life, self and others. In his presentation, "Success Is An Attitude," he will explore the importance of believing in ideas and dreams.
For more information on booking Robert Rotella for one of your events, check out his page on our website or call our office at 1.800.345.5607.