Here at Eagles Talent Speakers Bureau, we would like to take the time to honor the special individuals who shape us into the people we are today … Mothers.
Our very own Exclusive speaker David Trumble shares the same sentiments. Read here as he shares his remarkable story of how his mother has influenced the person that he is today…
My m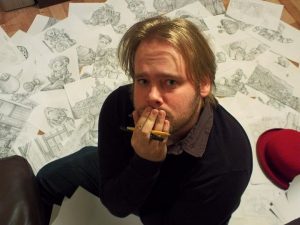 other was the most important influence on who I am today, for the simple reason that she didn't force her influence upon me. If you wanted to put her on the scale from 0 to helicopter parent, she'd be right in the middle wearing one of those beanie hats with the propeller on it.
She had the same concerns that any parent of a creative person has— she worried that I would find it hard to make ends meet in such a saturated industry where regular work can be hard to come by. In fact, her fears were compounded since I am one of a twin, and both of us were entering the same unpredictable vocation. And many times she would suggest that perhaps we needed to go the safer route, to find more gainful employment in an office…but she always did so with one thing completely understood between us…that she would not stand in the way of whatever we chose. Even at times when she was shaking her head in despair, she never made us feel that the choice wasn't ours.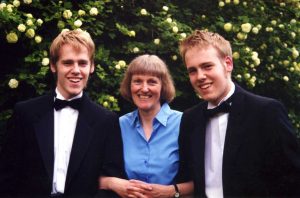 What she did do was everything that she could to support us in our madness, from booking us into art classes from a young age to taking us to every art show, every museum, every gallery that she could. She educated herself on the subjects that held our imagination so she could help us as best she could. And she dragged us through the exam process with strictness, pushing us beyond our complacency. But when she pushed us, she pushed us to achieve OUR ambitions, not hers. Even if she worried about our choices in life, she would be damned if we did any of it half-heartedly.
That is the greatest influence a parent can have on a child, to let them know that they are their own person and that they will be accepted and nurtured even if they're 'crazy'. It's the kind of gift that I feel myself giving everyone else around me. Because of her, I have no desire to make anyone else's worlds smaller or to inflict my opinions onto their story. She taught me what so many over-bearing parents fail to understand in all of their micro-managing, which is that sometimes the best thing you can do for someone else is step out of the way of their dreams (but step INTO their way if they chicken out and turn back).
David is an award-winning artist, author, illustrator, and a keynote speaker who will be presenting at TEDx GoodEnoughCollege on May 9th (This will be livestream event. Check the site for details).