October is National Breast Cancer Awareness month. Eagles Talent Speakers Bureau would like to acknowledge this important event with three of our keynote motivational speakers who increase awareness, raise funds, and promote the prevention of breast cancer.
Breast Cancer survivor stories raise the most awareness for the cause. People draw strength from hearing stories from survivors who have battled and won. And as a twenty-two year survivor, Marcia Wallace has become a high-profile advocate for breast cancer. Marcia Wallace has been making people laugh on television for thirty years, from her long-time role as "Carol" the receptionist on the Bob Newhart Show  — to an Emmy-winning role as Ms. Krabappel on the Simpsons. Marcia has become commonly known for her light-heart and comedic television roles, but her personal life-script could read as a tragedy. From her dramatic childhood, to many painful losses along the way, Marcia continues to overcome any obstacles.
When Marcia was diagnosed with breast cancer  — she beat it. When she couldn't get pregnant, she adopted. When a fire destroyed her home, she rebuilt it. And when her husband died from pancreatic cancer, she worked through her grief. Marcia once said "I've had to reinvent myself again and again in order to survive." And now she has become a motivational speaker and national spokesperson for breast-cancer awareness, going on the road to tell her story of survival and hope.
——————————————————————————————————————————-
For more information about how a motivational speaker, like these breast cancer survivors, can impact your event, contact Eagles Talent Speakers Bureau at 1.800.345.5607 or email us at: [email protected].

——————————————————————————————————————————–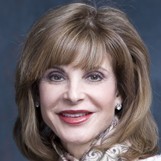 Raising awareness for breast cancer often leads to raising funds; and Christine Clifford is a great example of doing both. She was the top salesperson in the multi-billion dollar retail-services industry for over eight years, making over $54 million in sales. Christine signed the largest contract in the history of her industry with Procter & Gamble, doubling the size of her company overnight. But all of that was interrupted in December of 1994, when she was diagnosed with Breast Cancer.
Not only did she overcome breast cancer, it inspired her to write 5 award-winning books about it. Later she went on to host the Christine Clifford Celebrity Golf Invitational —a benefit for breast cancer research. In her first year she raised over $100,000, making it the most successful first-year event in the history of the American Cancer Society. Since then, she has raised over $1,000,000 for breast cancer research and has received the Council of Excellence Award for income development from the American Cancer Society. Today, she is an award-winning professional keynote speaker, best-selling author, consultant, top-industry producer, president/CEO of Christine Clifford Enterprises, and seventeen-year Breast Cancer survivor.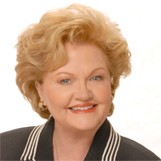 The early detection of Breast Cancer saves lives. None know that more than motivational-humorist speaker—Suzie Humphreys. (Suzie has been an administrative secretary, television talk show host, and worked 20 years in radio, interviewing movie stars and politicians along the way. She has made motion pictures and hundreds of commercials). She said that her breast cancer was "at zero stage … no chemo or radiation … just a mastectomy." That was over nine-years ago, and she has been cancer free every since. As a humorist, Suzie tries to help those who face Breast Cancer see life through laughter, not fear.
If you liked this story, you'll want to read our blog post:
Battle Breast Cancer by Turning Awareness into Action
For more information on bringing one of these motivational speakers to your organization's event to speak, call us at 1.800.345.5607, or email us at: [email protected]