?Listen to the full podcast:?
For Matt Mayberry, football isn't just a sport, but it's what saved his life from going down a dark path.  

---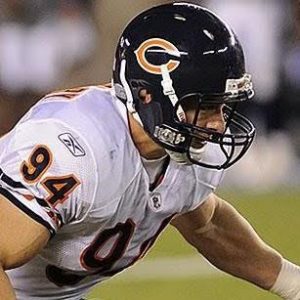 At just the age of six, Matt began playing football. With his father coaching football while he was growing up, it was inevitable that Matt would have an aptitude for the same sport. Sadly, as a teenager, Mayberry struggled with addiction for a long period of time and football ultimately became the foundation for his sobriety. Fortunately for Matt, he was then able to focus all of his attention onto football rather than substance abuse. He turned all of his energy towards getting faster and stronger and began to hang out with a "better crowd."
As a senior in H.S, Matt was offered 19 football scholarships to different colleges. He chose to attend Indiana University for the sole purpose of playing for Coach Terry Hoeppner, who at the time, acted as the biggest mentor of Matt Mayberry's life before he passed away.
When Matt signed with the Chicago Bears in 2010, it was a dream come true for him until he wasn't drafted in any rounds. He began to question his abilities as a football player and succumb to self-defeating thoughts; however, soon after, Mayberry received a call from the Chicago Bears General Manager who wanted him to become a part of the "Monsters of the Midway," which is the team's well-known, traditional, defense, linebacker, style.
Matt Mayberry quoted, "I think one of the biggest regrets that I have, and the only reason why I say it's a regret, is because I'm a big believer in living in the now and fully immersing yourself in the present moment; and for me, I was so focused on doing everything that I could to be the best that I wish I did take in the moment of realizing, 'wow, I overcame a lot and it's such a wonderful thing to be here'."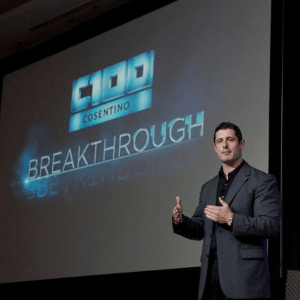 After Matt sustained a fractured ankle that would sideline him for almost a year, he was asked to speak at a leadership conference with Stedman Graham, and believe it or not, his initial reaction was to turn it down because he got a 'D' in Public Speaking in college! As Matt began speaking more and more, he discovered his purpose and passion. He realized what his former coach had always told him, "football is what you do, not who you are." Matt prides himself on his authenticity and enthusiasm when speaking to audiences, which allows him to inspire his attendees in making a difference in the world.
His main focus during his presentations is to make sure that everyone becomes the best version of themselves by providing them with actionable materials, such as ideas and strategies, that audiences can implement into their daily lives. Matt is the perfect fit for any organization that is looking for change, overcoming adversity, or looking to have breakthrough results for new ideas!
---
Watch the full video below:

---
For more information on booking Matt Mayberry, please contact us at www.eaglestalent.com or call 973.313.9800.
---
You can subscribe and listen to all of our podcasts on iTunes by clicking here.