Virtual Boardroom Meetings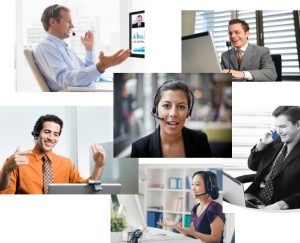 If you have been on a board, you know having an outside perspective can be priceless.
As many people on different boards consider doing virtual board meetings (or even in person), think about how you can get a presenter in virtually to dive into a specific topic. Maybe you only need a short presentation on a subject, or maybe your group really needs an internal workshop to update association laws, company directions, etc. 
Getting an expert virtually into your board meeting could be a great solution to having someone who would normally be too expensive to have present in person. In some cases, if everyone is virtual, you are helping to save time (and money), and that's a huge plus! 
Think about how you could have a branding expert in to help you transition to a new offering. Maybe you really need an economist or health expert to determine how the company should move forward. 
Your company is way too important to live in a vacuum, consider how an outside idea can get everyone thinking differently and have you moving toward innovation. 
Connect with us today to start collaborating on how a presenter can add value to your meeting.
Need help NOW? Connect with our  team using LIVECHAT or email us at info@eaglestalent.com.