Virtual: Live or Pre-Recorded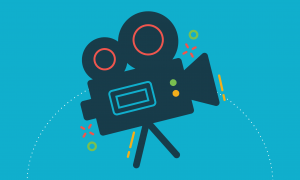 Need help NOW? Connect with our  team using LIVECHAT or email us at info@eaglestalent.com.
There's nothing like something being live, right?
After all, who wants to watch a recorded sports game with the outcome already decided, right? When you tune in to watch the news, you want to know that it's in real time in order to get up-to-the-minute information on a current situation. However, if you look closely, you will begin to see so much pre-recorded content for both the news and sporting events. Think about all of the produced stories that are run on the news and the pre-recorded segments or commercials between the plays. Having some content pre-recorded is a good thing. It's a great way to help your event flow from session to session.
One of your questions might be – should the presentation be live or pre-recorded?
You don't want to take away from content seeming like it was picked off of Netflix and anyone has access to it. However, by pre-recording sessions, you can lower the chances of something going wrong on the tech side (connectivity issues, latency, etc.). You might event consider a hybrid where the presenter is recorded, but doing a live Q&A as the event is going on. By pre-record, it's puts you more in the drivers seat on when/how the session will be delivered.
The truth is, only you can decide if certain content/sessions should be live or recorded. It's really about YOUR event flow. With content that is pre-recorded, there's a REAL opportunity to produce something that is meaningful and has some production value to it. 
Just be aware that when things are pre-recorded, it can be an added cost. It comes down to the content and how produced it will be.